These days, it's easier than ever to launch a music career with the help of free apps and services like SoundCloud.
There are already countless success stories of people who used SoundCloud to kickstart their path to stardom. While some have all the luck and struck SoundCloud gold quickly, most musicians have to put in a few years of good work before they see any major progress.
You may think that SoundCloud has been around for a while, so it might not be a hot platform for up-and-coming artists like yourself – but that couldn't be farther from the truth. SoundCloud is still gaining speed, and people are still very interested in it.
Twitter recently invested $70 million in SoundCloud, after the release of the new SoundCloud Go app. There are thousands of artists and millions of listeners on this network, making for a vibrant community and a great place to launch your career.
One of the best ways to secure your SoundCloud success is by sustaining a healthy dose of engagement on your tracks and your account. This will keep you relevant and interesting to your fans and potential listeners.
Not quite sure how engagement can help you top the charts? Keep reading and you'll learn how simple comments and shares can boost your career, and how to incorporate them into your overall strategy.
Engagement Encourages More Plays
Keeping the party alive on your SoundCloud account will keep your current fans interested, and can even help get others involved.
Engage in conversation with listeners who comment to help create a buzz around your tracks, attracting others to come see what's going on.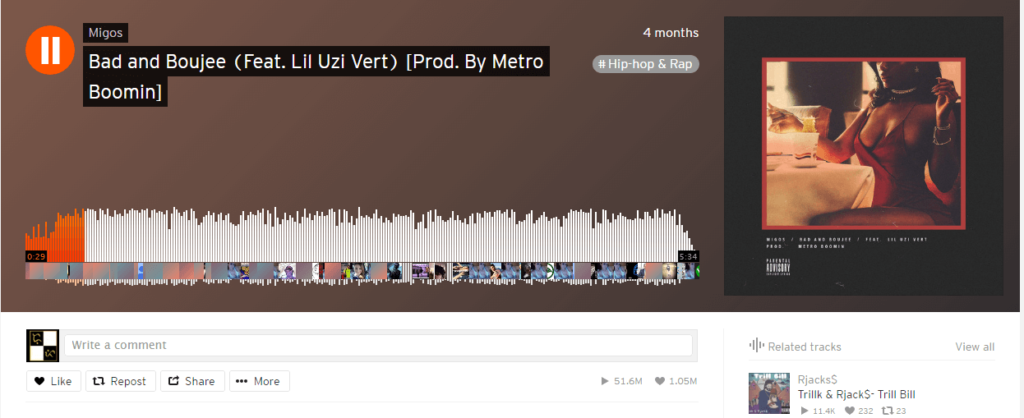 Check out all the comments on the track shown above, Bad and Boujee by Migos. Each one is an opportunity for the artist to talk to their fans, responding to questions or just showing a little personality.
The more you respond, the more it will encourage new people to join the conversation and play your tracks. Establishing an engaged community around your music is a great way to appeal to as many listeners as possible.
Aside from the marketing benefits, an artist can build a more credible reputation on the platform by simply keeping everyone in the loop about what they're up to. Listeners love to hear updates from musicians in the studio, and this will draw in even more plays.
Buying Engagement to Get into the Big Leagues
If you're truly serious about using SoundCloud as a stepping stone to a more lucrative career in the music business, you have to invest in engagement.
You can't talk to record label execs and producers if you don't have an impressive track or two, at least – and that doesn't just mean good music. You also have to prove to these big shots that your music is relevant and interesting enough for people to spend money on – whether by going to your gigs or buying your music.
By having a degree of active engagement on many or all of your tracks, you'll have a much easier time convincing the music industry that you're worth a shot. This will also help you build a more impressive-looking press kit, which increases your chances of landing gigs in general.
When people see how popular you are on SoundCloud, how could they not hire you?
Impressive tracks come with a ton of benefits, and that's why we see even established artists buying engagement signals to create a buzz around new released tracks.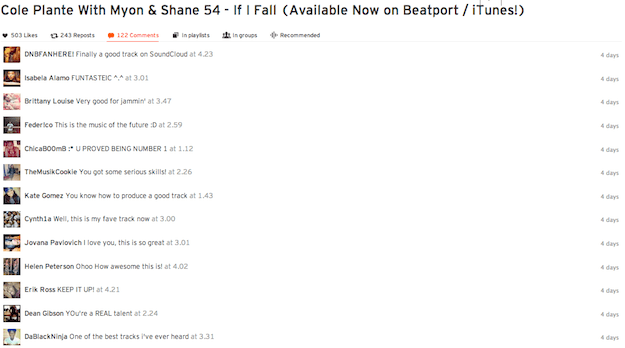 Image credit: Complex
Organic engagement is hard to attain and can be a painstakingly slow process, so if you're not willing to wait you should consider purchasing high quality engagement signals from a reputable provider. This can provide your tracks with the boost they need to really catch on.
Bought social signals such as likes, comments, and shares are among the fastest ways you can create a noise around your tracks, attracting authentic users to come see what's up.
To help make the entire process a lot easier for you, we test and review providers of SoundCloud Plays, Comments, and Shares. Some are high quality, others not so much. Take a look, and you'll find the right company for your budget.
A Stream of Engagement Keeps You Relevant
Becoming yesterday's news might be one of the worst things that could happen to a striving artist on SoundCloud.
In order to make it to the top, you have to constantly fight to stay relevant on SoundCloud. One way to do this is by committing yourself to nurturing engagement on all of your tracks.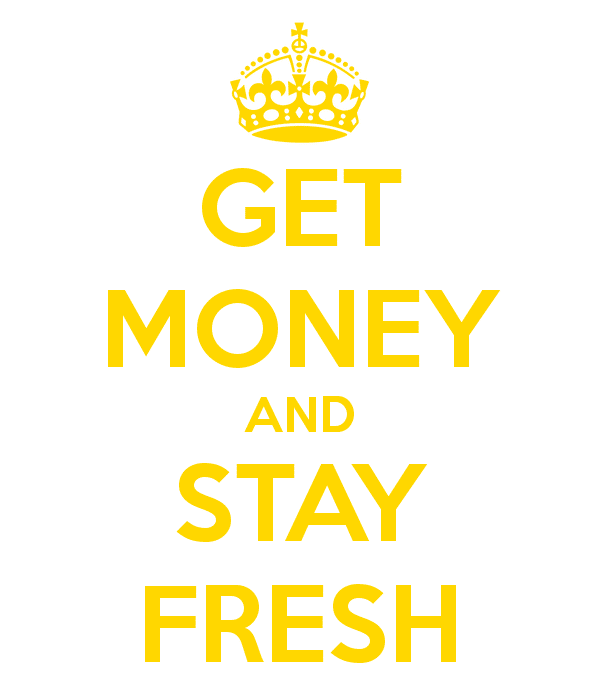 Image credit: KeepCalm-o-Matic
It's a simple concept, but it actually works both ways. By keeping in touch with your fans, you'll be able to hear about what they like, what they want to hear, and what they enjoy about music in general.
This will help you stay relevant, finding the balance between the music you want to create and the music your fans want to hear.
Engagement Gets You On Top of the Charts
In case we haven't made our point clear, engagement is crucial to your success on SoundCloud!
It helps your marketing and growth efforts, nurtures a loyal following of avid listeners, and can help you build a more impressive profile to present to industry execs.
All of these benefits mean that engagement can drive enough traffic to your tracks to get you on top of the SoundCloud charts (and maybe even bigger and better lists). This can help you gain massive recognition, bringing your music to even more people who will be inclined to listen to your particular style.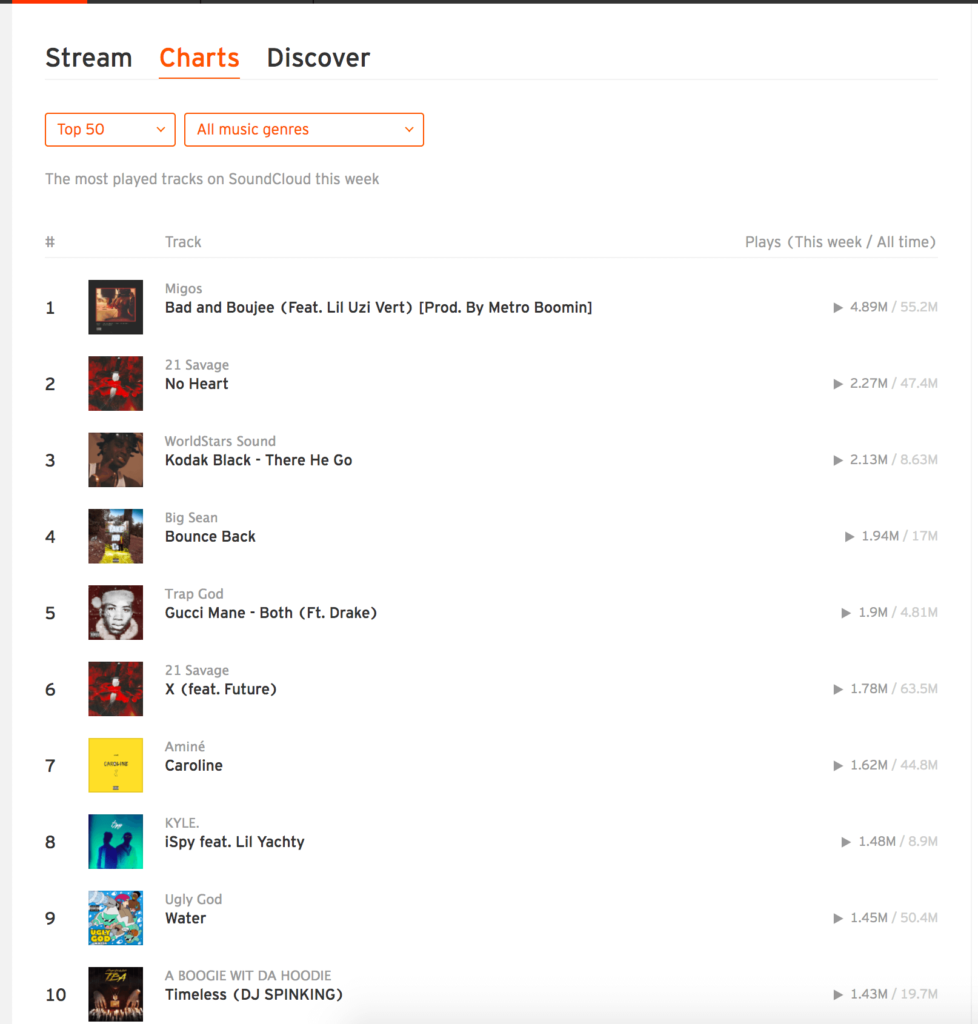 The whole process can turn into a self-fueling cycle of positive exposure, because anything that makes it on SoundCloud's Top 50 list is going to become even more popular. This instantly increases your appeal to more listeners, including the industry's hot shots. That will help you get on more charts, and so on.
Plays Alone are Not Enough
There's a lot to gain from maintaining a healthy level of engagement on all of your tracks.
If you're serious about building a real music career, you'll benefit from investing some time in learning how to keep your listeners engaged and interested on SoundCloud.
While it may seem impossible at first, having a solid, smart strategy that you stick with consistently is key for turning your SoundCloud dreams into a reality.
Organic engagement is always the end goal, but you might want to get the ball rolling in the right direction by purchasing high quality SoundCloud likes, comments, and shares from a reputable provider. This can spare you the tedious process of having to wait for organic followers to start trickling in.
Ready to get started? There's no reason to wait. SoundCloud is the perfect platform to kickstart your career, you just have to craft your strategy and believe in yourself!

Date: January 14, 2017 / Categories: Getting Discovered, SoundCloud Plays, / Author: Mariko