If you're using SoundCloud as the primary marketing tool for your musical genius but still finding it hard to make any significant breakthrough, you're probably doing it wrong.
SoundCloud offers a wide variety of features for artists, but it's up to you to use them correctly. Not getting the attention you think you deserve? You might be able to tweak your account or your tracks to get a big boost.
Check out this list of the 9 biggest mistakes musicians make on SoundCloud that you might also be guilty of. Learn how you can avoid them, and stop sabotaging your own success!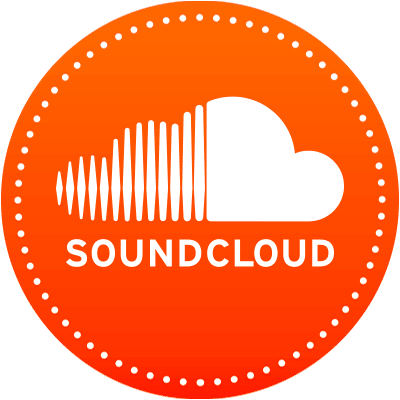 1. They have Incomplete Profiles and Missing Biographies
Do not make the mistake of not filling out your profile properly. As an artist, your name is your brand and you'll want to present it in a way that people will like at first glance.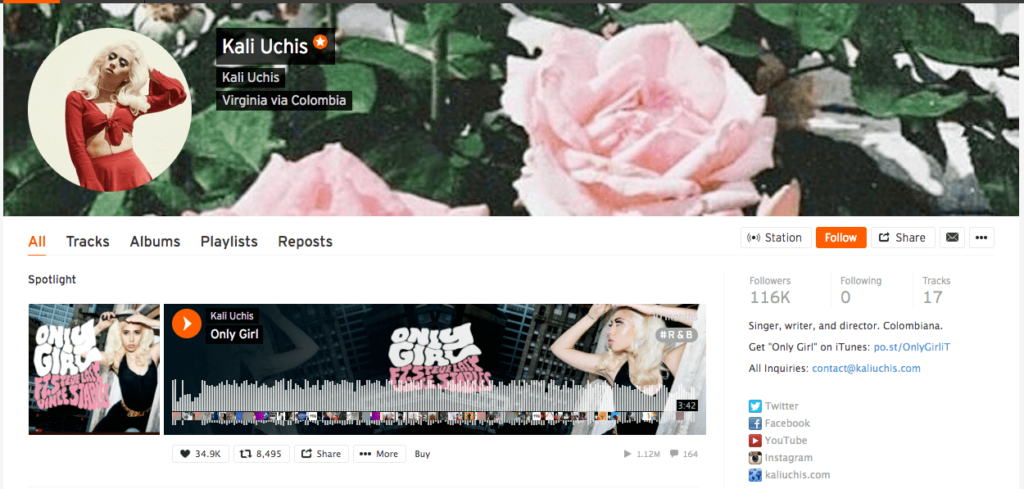 Image credit: SoundCloud
Have a professional photo taken for your profile pic, unless you have a logo or signature image, and make sure you have a bio. Because biographies are technically supposed to be written by another person, consider writing yours in the third person. Not because you want to be eccentric, but because it will sound more professional.
Provide links to your other social media accounts. Let people discover you outside of SoundCloud and provide more avenues for connection, and your audience will grow.
Remember, the goal is to have a memorable profile (and especially profile pic). It's the first thing people see when they search for you on SoundCloud.
2. They Make Different Display Names and URLs
The first rule of making it easy for people to find you anywhere on the net is to make your URL the same as your display name. This makes it easier for your friends and fans to find you by search.
Don't complicate things. Your name = your URL.
Fortunately, if you've already made your URL and it doesn't match your display name, you can still edit it. Once you have your new URL, links for tracks you previously uploaded will still work, but listeners will be directed to a blank page if they clicked directly through your old URL.

Image credit: SoundCloud
3. They Do Not Present Their Music Systematically
SoundCloud does not have the hallmarks of a systematic and organized music platform. We get that, and we know that there are actually people who prefer it that way.
However, that doesn't mean you should go crazy uploading everything and anything and in whatever way you want to.
Create some semblance of order by labeling everything properly. Make sure you add your name to each track, identify each track clearly, and mark each with its genre.
You also want to upload only the best of your work. Make your list impressive. It works just like a resume, so put your best foot forward.
4. They Spend Too Much Time Finding Followers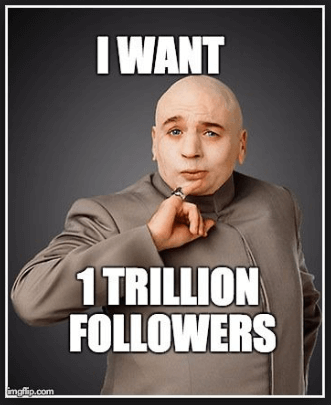 Don't get so obsessed with having tons of followers that you spend loads of time trying to get them. You can easily buy followers, likes, comments, and shares for your SoundCloud account and tracks, getting the ball rolling for organic growth. Try that, and you can focus on keeping your real fans engaged and happy.
Develop relationships with your current followers, and use bought followers to boost your efforts. When it looks like you have tons of fans, other users will be more likely to come check out your music. The name of the game is "fake it till you make it," and this demonstrates the power of Social Proof.
However, you should be serious about giving the impression that your listeners are growing organically.
5. They Don't Bother Including Genre
Tagging your music with genre is important. Why? Because tracks are searchable by genre and you can get people to discover you this way. Include the genre in the description and maybe even the title. Use the genre as the first keyword of your track as well.
Do this simple thing, you might be surprised at the number of new plays you'll get each day.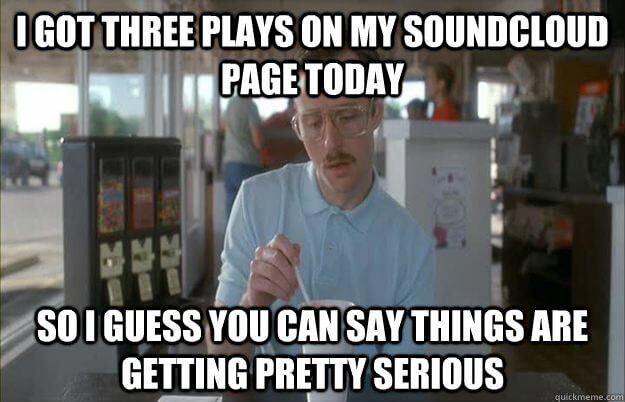 Image credit: QuickMeme
6. They Don't Promote On Social Media
This seems obvious but a lot of artists on SoundCloud are still not doing this. Use your social media channels to promote your recordings. You have to work on becoming big. It doesn't just happen.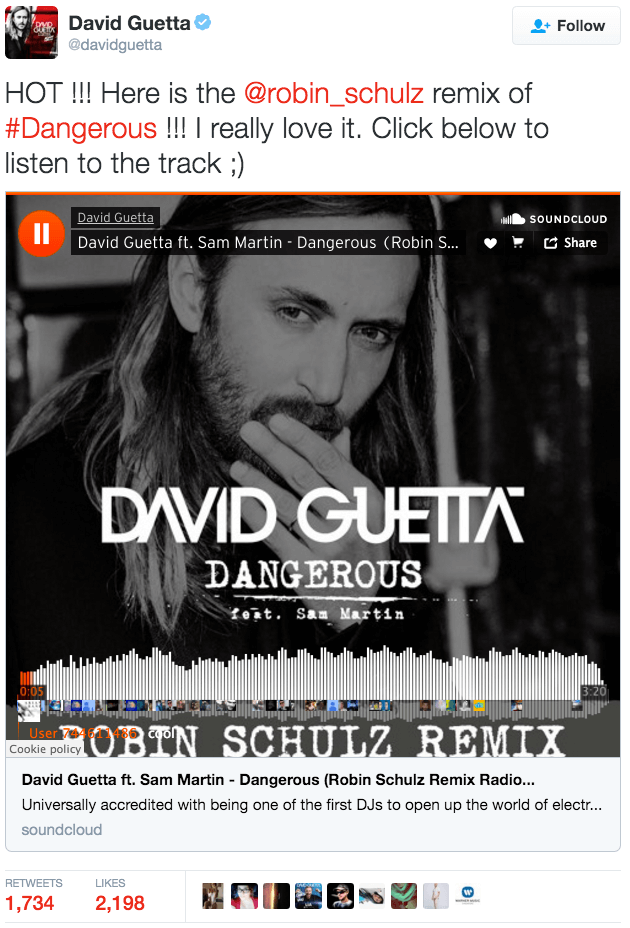 Image credit: Devumi
Promoting yourself on your social media accounts will also give you the chance to communicate and connect with your fan base. Be social and interact with your friends and fans.
7. They Don't Leave Involved Comments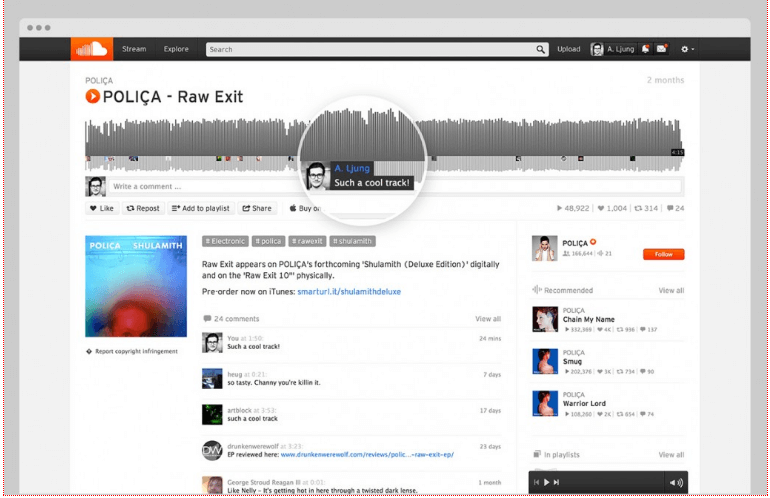 Image credit: MusicState
Do not make indifferent comments, like you're too busy to say anything more than "Hello there," "Thank you," etcetera.
Say "Thank you," for sure, but add a little bit more of something that could turn those comments into deeper discussions of maybe shared likes, opinions, observations and more.
Talk about your music! Personalize your comments and use names when possible.
Remember also that if you do get comments, you should reply. It's the polite thing to do.
Similarly, if you're commenting on other artists' pages, add some value to the discussion and don't just say "I agree." Don't spam others by leaving links to your own content. You will just come off as desperate and you don't want that.
8. They Do Not Share Free Music
Sharing your music is good publicity. Share some of your music and make it free for download as well. Even big artists in the industry share free music every now and then. Replicate the way these musicians advertise and learn from them.
Don't just share them with close friends. Make your recordings accessible to the public so more people will discover you and your music.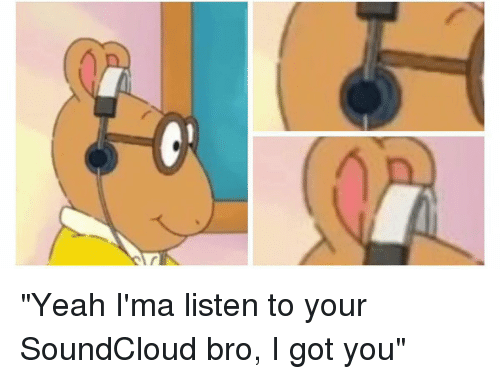 Image credit: Sizzle
To up your promotion game, you can also invite blogs to embed your tracks on their sites. Plus, you can ask followers on your social media accounts to share your music. Be persistent and get your music out there.
9. They Do Not Go Pro
If you're really serious about becoming a success on SoundCloud, you should go Pro. A Pro account will give you access to usage and traffic data. You'll learn where you are most popular and can plan your marketing attack accordingly.
This is a good time to upgrade because SoundCloud has just announced that it will launch programmatic ad buying on the site. Upgrading to pro will also give you access to your analytics stats, so this is basically a necessity if you're going to spend money on advertising.
Likewise, don't forget that another way to market your brand of music is by directly growing your follower count. Buy followers and other signals of SoundCloud engagement, and you'll be able to directly influence how easily people can find your tracks.
Chase Your Dreams!
Knowing what you could be doing wrong is the first step to chasing your dreams and making it big on SoundCloud.
You may not see immediate results, but if you continue to trod on the path to success while inspiring people with your music, you're already halfway there. Keep it up, and success is for sure.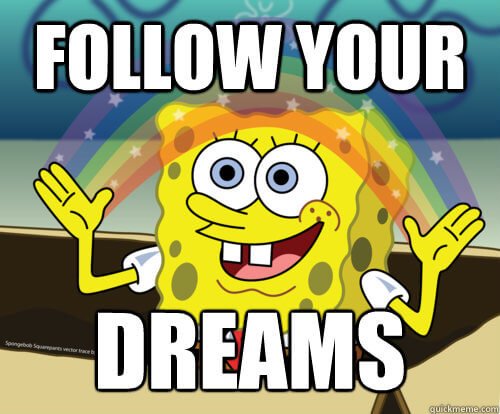 Image credit: QuickMeme
Date: January 31, 2017 / Categories: Getting Discovered, SoundCloud Plays, Tips, / Author: Chell