People know music artists and bands like Taylor Swift and Maroon 5. And people love listening to their songs. That said, it is not easy for aspiring artists, relatively unknown, to get their music heard.
SoundCloud, the music-sharing social media platform, gives these small artists a chance. They can upload their music to this platform. And since SoundCloud has lots of monthly or even daily visitors, the artist can indeed gain visibility and even buy themselves more SoundCloud plays.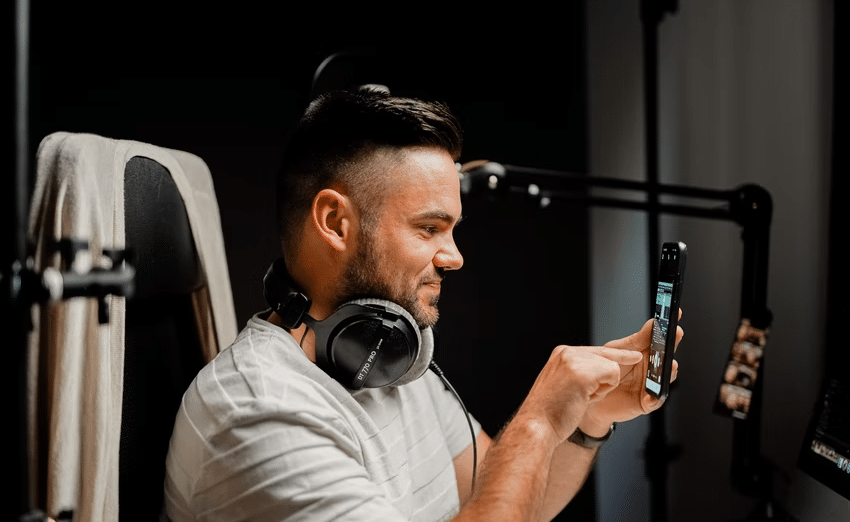 But would that be enough? Perhaps not. Fortunately, SoundCloud does other things to support its artists. There's "First on SoundCloud" or Repost, for example. And recently, the platform has announced a partnership with Triller to amplify emerging artists.
What is Triller?
When thinking of social media these days, one of the first to come to mind is TikTok. This short-form video-sharing platform took the world by storm during the pandemic. It had so much effect that Google and Meta launched their own competitors in YouTube Shorts and Reels.
Those may have overshadowed Triller. But it does not mean this app can't hold its own against those mega corporation-owned platforms.
Triller, like those, is a short-form video-sharing platform. Originally, it was just a video-editing app. It uses artificial intelligence to edit distinct clips into music videos automatically. But later on, the developers added social media functions. Users become able to follow each other and share their videos publicly.
Triller gained prominence when controversies wrapped around TikTok. The Indian government banned the Chinese-owned platform in mid-2020, saying it is "prejudicial to [the] sovereignty and integrity" of India. Coincidentally, Triller planned to enter the Indian market later that year. That worked hugely in Triller's favor. From less than 1 million users in the second-most populous country, it gained over 30 million new users overnight.
The US also threatened to ban TikTok. Then-president Donald Trump cited that it is a threat to national security. With that, Triller jumped from 198 all the way to number one on the US App Store. It overtook TikTok, which became number three.
Triller is also popular in other countries other than these two. In Australia, for example, it is one of the most popular music discovery platforms.
The app has gained over 300 million downloads worldwide.
Universal Music Group Pulls Out of Triller
Triller does not have a clean record either. It has also faced controversy.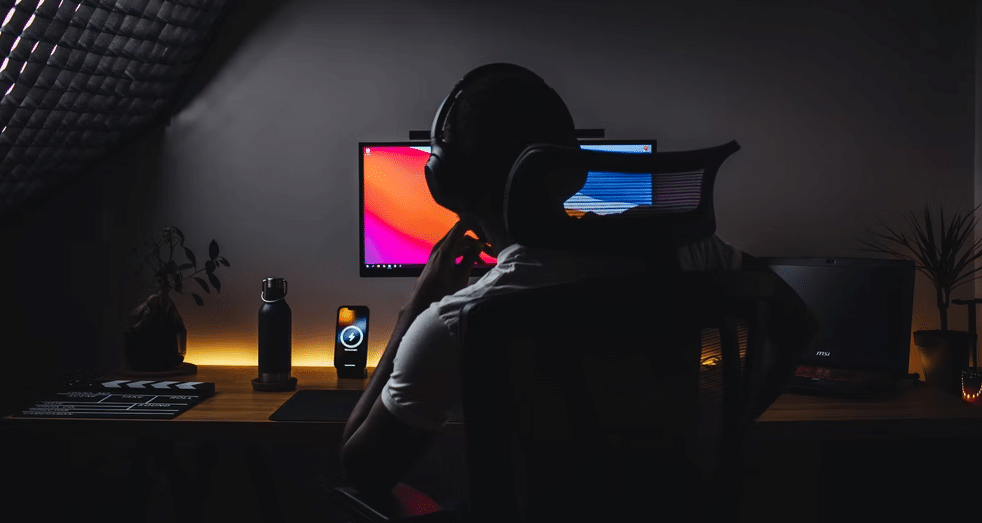 In February last year, Universal Music Group pulled out from Triller. It accused Triller of withholding payments owed to its artists. Universal Music Group said that "Triller has shamefully withheld payments owed to our artists and refuses to negotiate a license going forward." They had no other choice than to remove its music from Triller, "effective immediately," UMG added.
Triller has denied that it had withheld payments from UMG artists such as Taylor Swift and Billie Eilish. So, CEO Mike Lu was taken aback when the pull-out happened. Anyway, Triller argued that a deal with UMG is not necessary to continue operating. It said that relevant artists are already partners or shareholders on Triller. Therefore, they can authorize the use of their music directly.
The Deal with SoundCloud
SoundCloud shows that it really wants to support its artists through its projects. It has partnered with Twitch to fast-track them into the streaming platform during the pandemic. 
Now, it secured a deal with Triller, giving them the reach that short-form video content provides.
There will be a dedicated SoundCloud-curated playlist that will display prominently on SoundCloud. It will appear on the Triller app's Music Discovery page.
SoundCloud says it will "uniquely showcase and support emerging independent artists." Repost, SoundCloud's creator services division, will update the playlist monthly. That will include fresh, standout tracks hand-selected by music teams at Repost. The press release ads say that all tracks are available for Triller creators for use in their own video content within the app. 
Triller creators can include 'power edits' of tracks in their short-form videos. Meanwhile, artists can link their SoundCloud and Triller profiles to extend their reach to new consumers.
The integration will also help them earn through the fan-powered royalties system. This revolutionary monetization system allows artists to make money directly from the plays coming from their fans. It is one that many people in the music industry have been requesting for years. And SoundCloud was the first platform to give it to them.
The deal also helps fill the gap that Universal Music Group left when it pulled out. So, it is a win from all angles. Indeed, a smart move from the two companies.
Plans and Motives
Mahi de Silva, the new CEO of Triller, says that their company and SoundCloud share a common goal. They both strive to showcase established and emerging artists. This partnership puts artists first, just like Triller does. So, the executive is down for it.
Allison Moore, head of artist marketing and SoundCloud creator services: Repost, has also released a statement. She says that the SoundCloud playlist on Triller offers one more way for them to create unique new channels. These channels help elevate and promote the rising artists who are building their careers independently today.
Emerging artists will now have the chance to develop a Triller fan base on top of their SoundCloud followers. That is empowered to create, share and connect. So, artists now have better access to a global audience.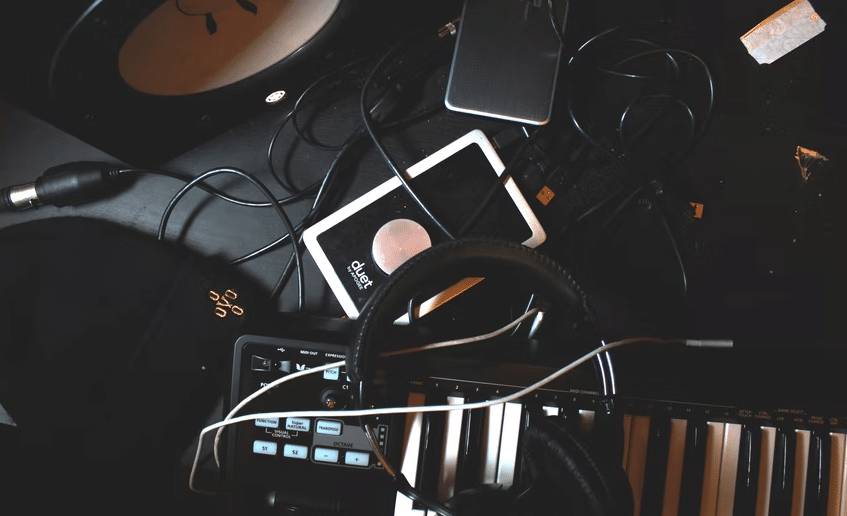 Alison Moore says that SoundCloud is excited to work with Triller. With their powers combined, they can connect artists to new audiences. Consequently, they can help them "get discovered, build profiles, and grow careers both on and beyond SoundCloud."
With all these said, there has never been a better time in history to join SoundCloud. There's a lot of support that comes from the platform itself. As long as you focus on creating tracks that will be "bangers," you have a high chance of becoming popular. Who knows, maybe you can become the next Post Malone or Billie Eilish. It is not far from possible.
What can we expect to see from Soundcloud and Triller working together?
The two companies announced a partnership earlier this year that would see Triller integrating with Soundcloud's vast catalog of music. The move was seen as a way for Triller to get access to a larger selection of songs, and it could also lead to more exposure for Soundcloud's up-and-coming artists.
So far, the partnership has been beneficial for both companies. Triller has been able to offer its users a wider range of songs to choose from, while Soundcloud has benefited from the increased traffic and attention.
It is still early days, but the partnership between Soundcloud and Triller shows promise. It will be interesting to see how the two companies continue to work together in the future. There is no set duration for the partnership between Triller and Soundcloud. The two companies will continue to work together as long as it is beneficial for both of them.
How has Triller helped independent artists in the past?
Triller has a long history of working with independent artists and helping them to get their music out there. The company has a team of A&R scouts who are always on the lookout for new talent.
Triller has also been known to give opportunities to up-and-coming artists by featuring their songs in its popular videos. This exposure can be extremely beneficial for young artists, as it gives them a chance to reach a larger audience.
The partnership between Soundcloud and Triller is still in its early stages, but it shows promise. It is likely that the two companies will continue to work together in the future, and they may even expand their partnership.
Only time will tell what the future holds for Soundcloud and Triller, but it is certainly an exciting time for both companies.
Date: June 8, 2022 / Categories: New Stuff, / Author: Rich Drees