How to Get Free Donuts— this is the title of a video uploaded by a skinny white kid in October 2013. The kid who uploaded the video is Kevin Pouya. In the video, Pouya can be seen in front of the camera, looking like a preteen version Travis Birkenstock, saying the words, "Check it out." The video continued with the kid saying how his viewers could get free donuts from Dunkin' Donuts with no money needed. With a piano soundtrack that came from The Sims, Pouya started walking along with a friend while the camera was following them. They ordered at a drive-through and sped off without paying after they grabbed a box of glazed donuts.
Kevin Pouya, now a Miami-based rapper, started as a YouTuber with this friend called Fat Nick. Their YouTube series called Nick and Pouya Show had a lot of pranks like the one mentioned above. Their pranks were low-budget, silly, and funny only to those who are involved in it. After two years, Pouya garnered thousands of SoundCloud streams, more body mass, as well as his own throne in the rap industry of South Florida. Still, he cited YouTube as the start of his career.
SoundCloud Streams Gathered More Than Ever
Pouya had a guesting in the popular hip hop podcast called No Jumper. The podcast interviews underground rappers as if the interview is some kind of a litmus test that determines long-term viability. In the interview, Pouya said that comedy was his and Fat Nick's first thing. However, even when writing the rough melancholy bars, which is now a synonym to South Florida rap, Pouya and Nick always address themselves as amiable goons. Nick and Pouya were quite different from one another when it comes to comedy. They also do quick banter as well as dark and cartoonish sensibility. This served as a reason why one writer dubbed them as Ren and Stimpy of Rap.
Ever since they started rising as stars in the rap industry, Pouya and Nick became regulars in SoundCloud rap spheres. They were also featured in a definitive article in the New York Times for their consistent commercial success. In the year 2016, Pouya was featured in Dat $tick, MC Rich Brian's breakout single. Notably, MC Rich Brian is now one of the biggest names in the 01industry of rap music. During this time, Pouya released his album called Underground Underdogs, which sat on iTunes' hip hop charts for almost one week. A year later, he collaborated with Fat Nick, leading them to create Drop Out of School in 2017. In the month of March the same year, Pouya released his mixtape Five Five and announced that he will be having a month-long tour across Europe.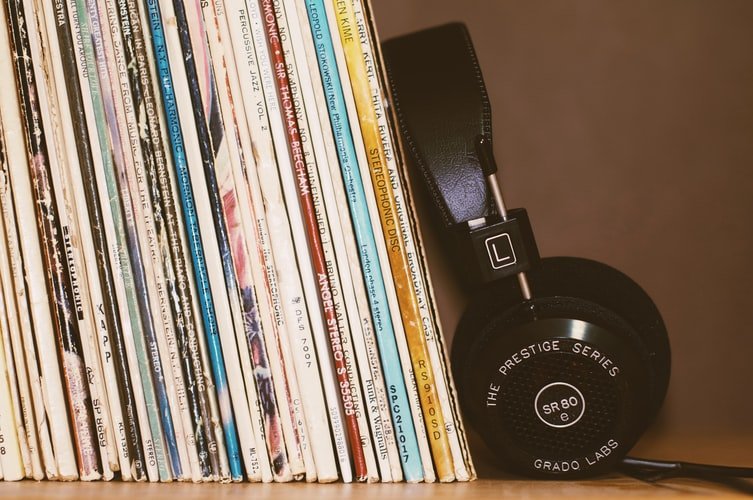 The SoundCloud Experience
However, it was September last year when while experiencing so much popularity, Pouya's reputation had a significantly negative turn when a sexual misconduct allegation from Harvey Weinstein triggered a cataclysm of the #MeToo movements. A 22-year-old tattoo artist accused the rapper and two members of his entourage to have sexually assaulted her, prompting her to file a police report. 
However, Pouya's spokesperson released a statement to The Daily Beast, saying that the rapper denies that he engaged non-consensual sexual conduct with anyone. The spokesperson also emphasized that Pouya never had any sexual contact with the accuser and the allegations will be brought to the court. Furthermore, he claims that a basic investigation will determine the allegations to be wrong and has been made by a deceiving individual who looks for attention under the #MeToo movement. Notably, the police report against Pouya was filed on September 24, 2017, while the #MeToo movement was first launched after October 5, 2017.
Pouya's Popularity Popped!
Pouya's rising popularity earned him a spot on No Jumper where he was interviewed by the podcast's host, the hip hop tastemaker, and BMX blogger who was recently accused as a sexual assailant Adam Grandmaison or more commonly known as Adam22.
Pouya's No Jumper appearance instantly became the talk of everyone. Part of the interview talked about the rapper's explicit sexual escapades. He openly talked about how he sleeps with his fans and how he and his other friend would gang-bang a woman.
The Statement of the Accuser
On the other hand, a tattoo artist who prefers to go by the nickname Ellie, has resided in Richmond, Virginia for more or less three years. She started listening to Fat Nick's songs in 2016. This is where he found out about Pouya's music and eventually liked what she heard.
Ellie also prefers Ghostmane, one of Pouya's peers. In 2017, she found out that Ghostmane was performing with Fat Nick and Pouya in popular venues in Virginia Beach. Ellie bought a ticket as well as a VIP pass of the meet and greet after the show.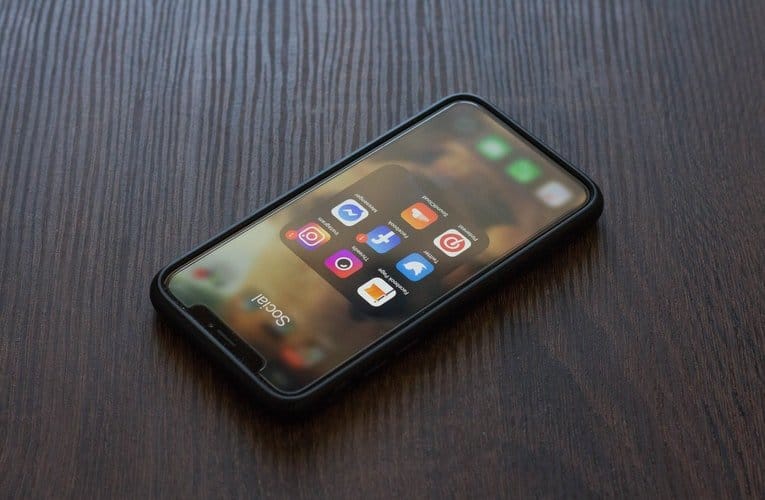 The tattoo artist was used to going to concerts all by herself where she runs into familiar faces. On the night of April 18th, an old acquaintance, Josh Howell saw her in the crowd. The two talked in a bar near the venue although Elli didn't drink. They chatted until the concert ended and they were ushered by the VIP patrons outside.
Once Ellie was on stage, Pouya recognized her as Ghostmane's fan due to her appearance and told her that she was only there to see Ghostmane. The group posed for a photo and Pouya invited Ellie to hag out with them in the hotel, promising her with a more face-time with Ghostmane. Ellie was asked by Pouya to flirt with the guy who was in charge of their merchandise table and to give him her phone number. Once the rappers were back on stage, Pouya said that he would text her and she agreed. That was when the rapper alerted his friend using a bird call that sounds like caw. She then exchanged numbers with the merch guy.
The Incident
This is the detailed statement given by Ellie to the Virginia Beach Special Victims Unit five months later. She then arrived at the hotel and headed for room 418 where the merch guy told her to meet the rappers. She knocked but no one answered, so she called Pouya and the rapper led her to another room.
Just before they entered the room, Pouya asked for Ellie's phone and explained that he does not allow anyone to have their phone while they are with him due to a past incident where a fan took a photo of him in the shower. Pouya stored the phone in the microwave at roughly 1:25 A.M. However, the merch guy texted at 1:29 A.M., asking her if she was open for a hook up– a message she no longer read.
Pouya and Ellie entered a room where two of Pouya's crew members were hanging out. Later on, the rapper's friends went out to smoke and he and Ellie talked about tattoos. When the two came back, Ellie started to feel itchy with her fishnets. She was a former stripper and nude model, so she was pretty comfortable with her own skin. Once she had removed her fishnets, Pouya asked her about her tattoos. And when she said that she had her butt tattooed, Pouya started to grab it, something that made her feel uncomfortable.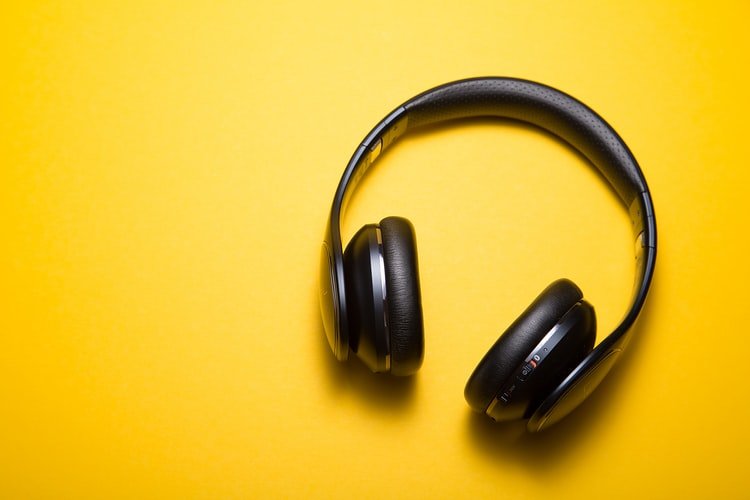 The SoundCloud Crew Joined The Convo
Later on, the crew members joined the conversation and kept on asking her about her body modifications while taking some advances. However, Ellie did not address the rapper's come-ons. She said that she just sat awkwardly and did not respond as she has never done something like that before. She added that she made it clear that she was uncomfortable with the situation but Pouya only said that there is a first time for everything.
In her statement to the Virginia Beach Police Department, Ellie said that the men repeatedly told her to get naked and initiated oral and vaginal sex. She also believes that there was a specific order to go in as the crew staff agreed that Pouta would go first before them. However, the crew members became forceful during oral sex. That was when she started crying and pulling away.
According to Ellie, none of the men wore condoms. After Pouya left, Ellie took her phone and texted Howell. After the text, he picked up Ellie with one of his friends. Once in the car, Ellie began crying and describing what happened. Howell's story matched the statement Ellie made to the police.
The Accuser Did Not Press Charges
Later on, Ellie talked to a police officer and brought a handwritten statement as well as their iMessage conversation. However, she decided not to press charges.
Ellie posted statements on social media. There, she gained supportive reactions and messages from women who experienced the same thing. She took a screenshot of these messages and gave them to the police as well.
However, there were also critics who told Ellie that she was lying. Pouya's long-time girlfriend, a high-end eyelash maker who has Stage 3 Synovial Sarcoma, sent a message to Ellie's friends, saying that they will file a defamation lawsuit.
Despite the issue, Pouya still gained much success.
Date: May 26, 2020 / Categories: SoundCloud Plays, / Author: E O