SoundCloud makes it possible for grassroots talents anywhere in the world to launch a successful career in music. From a platform where you can host and promote your music to a network where you can grow a huge fan base, SoundCloud has it all.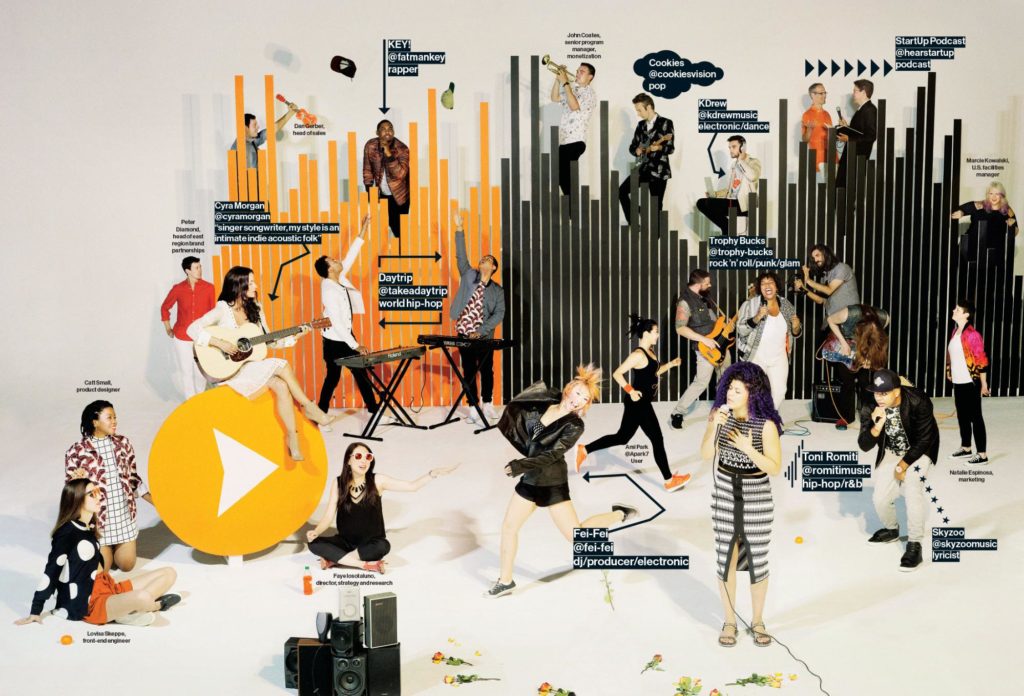 Image credit: Bloomberg
On SoundCloud, you can easily self-release an album without signing on with a record company. Uploading an album alone on SoundCloud, however, does not guarantee your success.
Successfully launching an album on SoundCloud means developing a strong marketing plan that covers all kinds of contingencies, including going beyond SoundCloud as your main music distribution channel.
Here's how you can launch your album on SoundCloud. We've broken it down to three important phases, each with actionable solutions you can follow whether you're launching your first album or you're simply looking for new ideas to launch your nth one.
Pre-Release
Your pre-release period should start months before your intended date of album release. Marketing experts recommend you do this at least 6 months before.
Start with a marketing plan
Having a marketing plan in place is the foundation of all strong campaigns. Music is a business and all businesses need a plan to thrive and flourish. Your music career needs one too. Here are some of the elements your marketing plan should have:
Target Audience
First off, you need to identify the people who will be interested in your kind of music. When marketing just about anything, identifying your target market is important because it helps you create promotional strategies that are focused on the people who are most likely to love what you have to offer.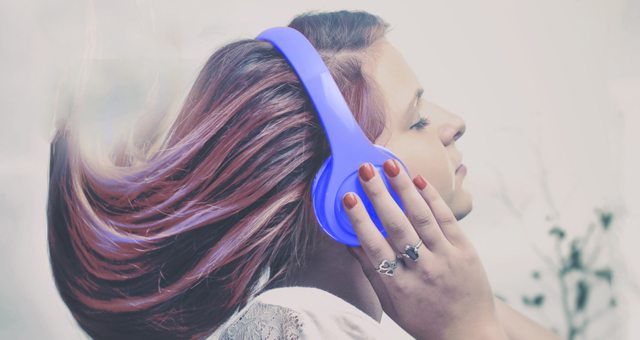 Image credit: CrescendoAgency
If your music is R&B, for example, it's fair to expect that baby boomers, or those generally born from 1946 to 1964, aren't going to go crazy about it. Knowing who your audience is and their musical lifestyle and practices will help you create marketing strategies based on those data.
For example, you can:
Promote your music on social media sites frequented more by your target audience
Use words and terminologies in your ads that are commonly used by your target audience
Promote your music in events and places your target audience goes to
Create marketing messages and stories your target audience can relate to
You can stand out from the crowd more quickly by purchasing SoundCloud Followers or Views to draw people to your music. It's one of the quickest ways to create a buzz around your tracks. That's not all you need to do, though.
Once you've identified your fans, you then need to set clear goals.
Goals
We're sure you've heard how important it is to set goals in all your endeavors. Whether in marketing or in music, setting a SMART (Specific, Measurable, Attainable, Realistic, and Time-bound) goal is the way to go.
Sample SMART goal: Get 5,000 SoundCloud Plays in one month.
Action Plan
Your action plan should answer how you're going to bring about the goals you've written. It should include specific actions you plan to take so you can achieve concrete milestones along the way whenever possible.
You don't have to set this in stone. Modify and adjust your action plans if current situations call for it. For instance, if you have to use other online distribution channels, be ready to go for it.
Implementation
Implementation is always the most difficult in all plans. Read on and pick out tips you can apply when launching an album on SoundCloud.
Build your fan base
Build your fan base by generating a strong social media presence. Work on creating a good following and a profile that record companies and fans alike will find interesting.
Promote yourself on all of your personal social media networks and attract new fans and followers by buying social signals. This is equivalent to buying social proof, a powerful force in the world of advertising.
Psychologists call it the "Bandwagon Effect" and marketers call it "Social Proof," but they are essentially one and the same. Social proof is a phenomenon wherein people conform to what the majority is doing. When people see that you have a massive following or Plays, the science says they will follow or listen to your music too. They'll be more likely to check it out, and more likely to enjoy it when other people do too.
Image credit: Bizbash
If you have just opened your SoundCloud account, upload snippets of your music – don't upload the whole album yet! – and buy some SoundCloud Plays to enhance your social proof and establish a strong presence.
Connect with music influencers
Connect with music influencers in the local press, radio outlets, music blogs, podcasts or Internet radio stations. Follow them on their social media networks and establish a relationship with them, even if it's just an online relationship. Pitching your music to them later on will be easier if you make a connection first.
So, engage with their posts, but if you can connect with them in person then all the better. Go to their shows and events, and basically put yourself out there and make it known that you're an artist crafting exciting new music.
Create a buzz before the release
When you've done everything you can to become more popular ahead of time, you'll be ready for the release of your album. Ramp up all the attention you've managed to attract weeks before your scheduled album release.
Create even more interest in your album by:
Posting some behind-the-scenes pictures or video of the making-of your music on your social media channels
Releasing a teaser and telling all your friends and your network about it
Creating a poster announcing the event
Making a countdown to the event
Pitching your album to music influencers catering to your audience, and getting your event or your music featured on their blogs, news columns, radio stations, and Internet radio shows.
Planning an album release party and telling everyone about it
Release
On SoundCloud, you get an automatic copyright for your work upon upload. However, ownership may be difficult to prove outside of SoundCloud in case you run into copyright trouble in the future.
To avoid that, SoundCloud recommends registering your music. You can register with ASCAP, BMI, Sesac, or by going to your local copyright office.
Image credit: Legendarymix
Upload and Buy Plays
Upload your music and start your campaign with a bang by buying SoundCloud Plays! Leverage social proof to get people to check you out and listen to your music. Read our reviews for highly reputable companies that offer SoundCloud Plays, Likes, Reposts and even custom Comments.
Bought Plays will kickstart your popularity and cement your standing on SoundCloud. They're not expensive either – why not give them a try?
Throw an album party!
Throw an album party to celebrate this milestone! It will be a celebration as well as promotion.
It doesn't have to be luxurious and you may even have it at a music studio with your very close friends. Set up equipment for live jamming or maybe just play your music in the background! The goal is to get people to talk about your album, both offline and online. We recommend using a hashtag to consolidate conversations about your event.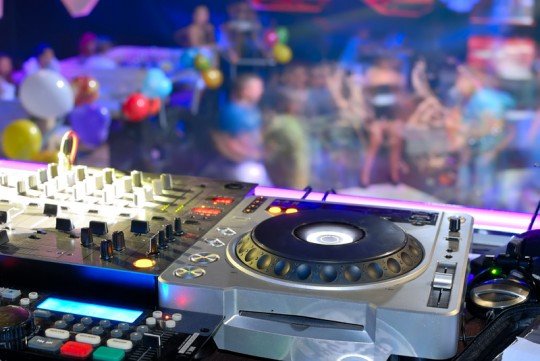 Image credit: Gorillathemes
Don't forget to post videos or live stream your event with captions like "Out Now!"
Post-Release
Begin your post-release album campaign and put your SoundCloud link everywhere you can. Be an even more active user of all your social media channels and engage with your fans.
On SoundCloud, make sure your profile looks great and that you have tags on your tracks. You can help people find your music by tagging genres and subgenres on your tracks. If a track is a remix, be sure to include the name of the original artist in the title or description. If their fans do a search of the artist's name, they'll surely find your music too.
Explore the many ways you can promote your SoundCloud album and remember that your marketing efforts will not be in vain – shoot high, and you can get some real long-term effects on your success.
Take your shot and launch your album now!
SoundCloud makes it possible for big labels and independent artists to meet on level ground. Launch your album with strong marketing strategies aimed at your target audience.
The industry is built on appearances, so leverage social proof and make sure all your online profiles are professional and set-up for the image you want to create. Build and keep meaningful connections while continually generating interest in your music.
Lastly, remember that Rome wasn't built in a day. So, promise yourself that whatever the outcome may be or how long it takes, you are going to go out, show up, and enjoy the whole process.
Date: May 9, 2017 / Categories: Getting Discovered, Marketing, / Author: Chell