With over 12 hours worth of tracks being uploaded every minute, SoundCloud has remained the streaming platform of choice for many independent music creators. This means SoundCloud is also a highly competitive platform for any up and coming musician.
If you want to gain massive attention for your music, consider running an outreach campaign that will help get your tracks featured on some influential music blogs on the internet.
Reaching out to music blogs and landing a feature is a lot easier than you think. Today, we'll be breaking down the steps you need to take to get your music out there into the ears of the people.
Build a Press List
First things first, you need to build a solid press list. Do a bit of research to find out which of the publications out there are most likely to feature tracks from artists such as yourself.
Below you can find a few influential music blogs who welcome submissions from up and coming artists like you, with links to their contact pages.
| Website | Audience |
| --- | --- |
| A&R Factory | Mostly composed of PR execs, licensing agents and more. |
| Aurgasm | Wide readership of listeners and creators with a passion for eclectic music. |
| Aquarium Drunkard | Music fans for almost every genre imaginable. |
| Country Fried Rock | Features music from up and coming country or folk artists. |
| Gorilla vs. Bear | No preference for genre. It's one of the most recognized music blogs in the industry and has been mentioned in Rolling Stone. |
| HearYa | Dedicated to independent solo acts and bands. They are composed of passionate music lovers who love finding good music. |
| Kings of A&R | They welcome submissions from artists and bands from almost every genre. |
| Consequence of Sound | Their tagline is 'Your lifeline to good-ass music.' We'll let that speak for itself. |
| Emerging Indie Bands | As the name implies, they are a blog that features indie bands on the rise. |
| Potholes in my Blog | They welcome submissions from mainstream pop artists to underground indie bands and everything in between. |
We urge you to visit the websites above and find out as much as you can about them. Doing a bit of research today can help you gain valuable insight about the publication that can help you craft a winning submission.
Get Your Track and Yourself Ready
Be sure to select a track that best represents you as an artist. When everything works well, this feature about your work can help you gain maximum exposure with the right crowd so you have to make it count.
Re-record any rough areas in your track to make it appear more professionally done. This is like sending out your resume, so put some work into it.
You also need to invest time and energy in building an impressive press kit. A press kit should contain valuable and insightful information about you and the type of music you produce.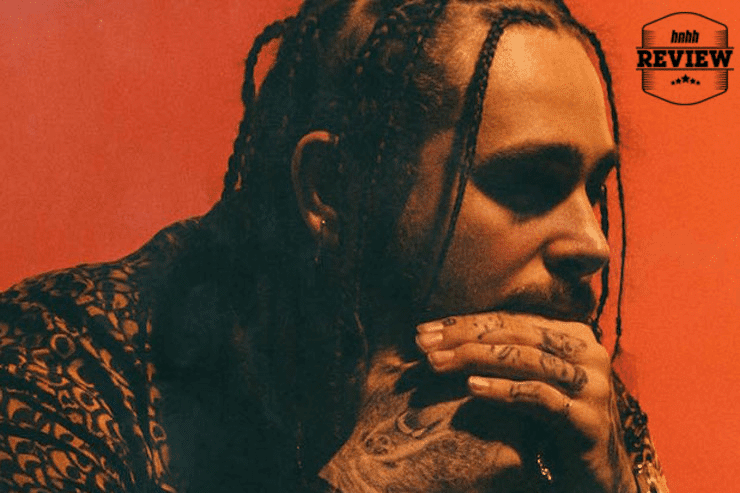 Image credit: HotNewHipHop
Post Malone is one of the number of groundbreaking artists who started out on SoundCloud. He knows that despite his independent image, he still needs eye-catching marketing assets to gain more attention for his music.
You should also include high-res copies of your album art along with a few photos of yourself that represent you as an artist in the best light possible, and show off your attitude.
Dress to Impress
After setting up your press kit and getting your track ready, you'd want to pay close attention to your social proof on SoundCloud itself.
It's important that you set up your track for success to impress bloggers and editors alike. One way to do this is by purchasing high-quality SoundCloud Plays and Likes for your track, which can help you make a good impression without overly exhausting your marketing resources.
High-quality plays and likes will tell bloggers that your track is buzz-worthy, which increases your chances of being featured.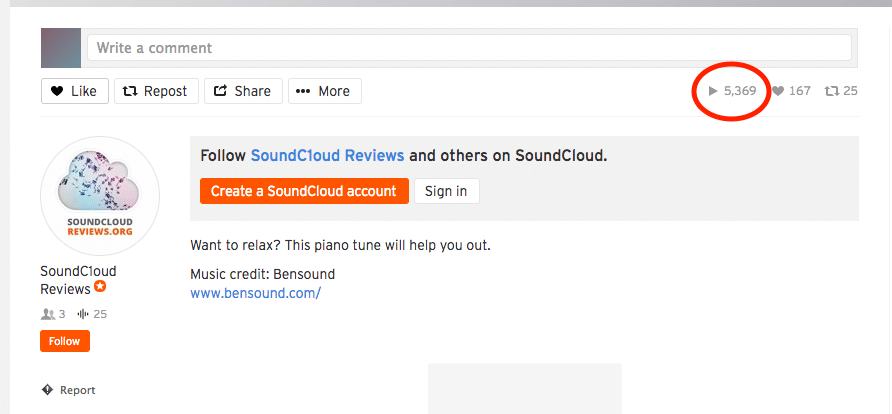 When choosing a provider, be sure to go with one that has a proven track record of superior service quality. This will assure you that you're getting exactly what you pay for, delivered just the way it should.
We put the best providers of SoundCloud Plays to the test so you can find the best company for you. Avoid the scams and stick with our list of and tested social media boosting service providers.
Send Those Emails
Now that you have a solid press list, an impressive press kit and a killer track, you want to start sending those emails.
It's essential that you craft a concise and attention-grabbing pitch in order to be noticed. Keep in mind that these bloggers receive tons of unsolicited emails daily, so you want to include language that will compel them enough to read your email.
Craft a Winning Subject Line
Your subject line should have all the important information without being a mile long, and it has to be interesting without using too many flowery words.
Include all important details that summarize the body of your email. Below, we ran down a few examples and template subject lines you can use.
Template #1: (Name of Artist) Releases (Adjective Describes Your Music) Track (Song Title)
Example # 1: Snoop Dogg Releases Entrancing Track Peaches N Cream
Template #2: (Name of Artist) Premiers Latest Track (Song Title)
Example #2: Snoop Dogg Premiers Latest Track Peaches N Cream
Template #3: (State) Native, (Name of Artist) Collaborates with (Name of Collaborator) for (Song Title)
Example #3:  California Native Snoop Dogg Collaborates with Charlie Wilson for Peaches N Cream
Check out how MSN.com's simple title, "Snoop Dogg's collaboration with Charlie Wilson" worked for them: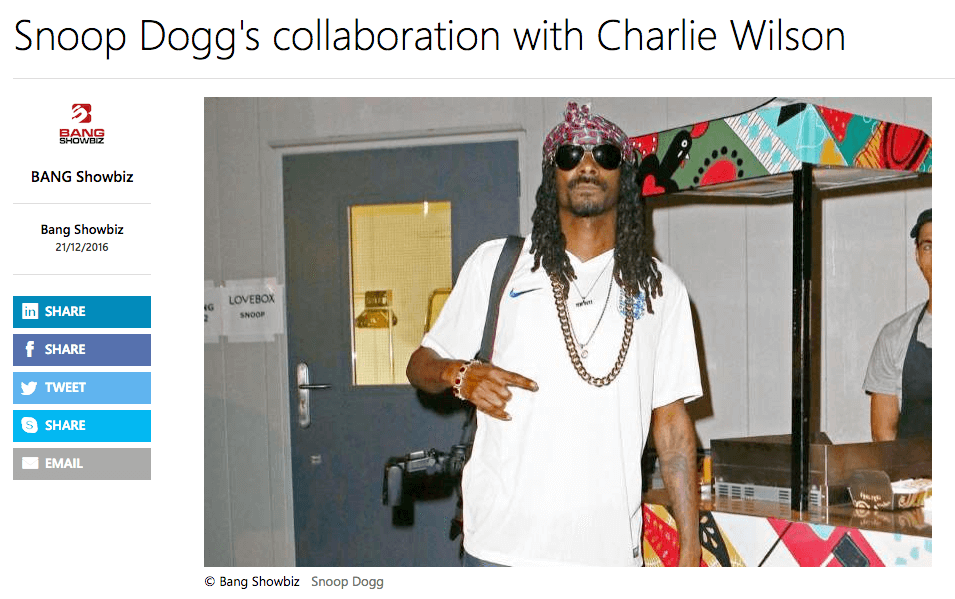 Image credit: MSN
Start With Your Highlights
When pitching for a potential feature, you want to introduce yourself alongside some of your proudest career highlights. A blogger doesn't have all day to read the novel that is your email, so be sure to make it noteworthy from the beginning.
If you've ever opened for a known artist or sold out a show, include that in the introduction to get them all the more interested.
Tell them Your Story and Make it Interesting
After introducing yourself, you'd want to introduce your track. Give them an idea of what the track is all about, and intrigue them by providing a background story on how the track came to be.
An intriguing background story is a major selling point. This will help you stand out from hundreds of other artists who are all after the same blog you're going for.
Give them the Link
Include the code to your SoundCloud track and attach a snippet or full version of it in MP3 format so they can listen to it on the go. This will come in handy just in case they have limited time or access to the internet.
Don't forget the Attachments
Before sending in your email, make sure you attach a copy of the press kit you prepared early on. This will serve as a resource for the blogger if they decide to feature you on their website.
It's recommended that you send your digital press kit in PDF format for maximum compatibility. Explicitly state that they can find out more about you and your music by reading the press kit you've attached in the email.
Now, all that's left to do is hit send.
Follow up on Those Emails
Once you've hit the send button, the waiting game shall commence. Bloggers receive tons of emails daily so they might have a hard time getting back to you. The average wait time should be anywhere between three to seven days.
If you still haven't received a response after seven days, feel free to send in a friendly follow-up email but avoid overdoing it or you risk getting blocked for spamming.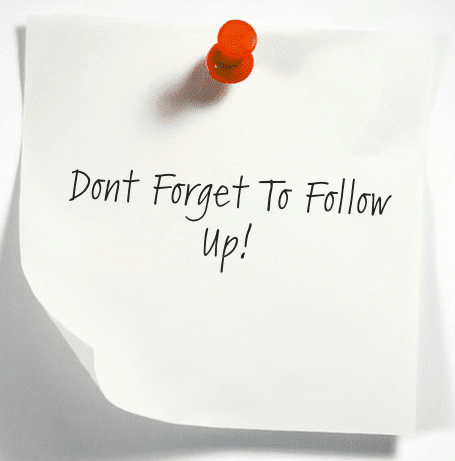 Image credit: Quora
Be cordial when sending a follow-up email, never be too assertive or you'll end up sounding demanding. Remember, you're asking them for a favor and not the other way around.
Reach Out Well and Often
When doing an outreach campaign, your goal should be to establish a relationship with a blogger. You want to be connected to someone you can reach out to every so often when you release a new track.
Be sure to polish up your press kit frequently and put a good amount of thought into crafting the perfect email. Strike a balance between attention-grabbing and concise from your subject line down to the body of your entire email.
Set up your track for success. Remember, purchasing high-quality plays from a reputable provider should help you establish a more noteworthy status in the eyes of the press.
Only purchase SoundCloud Plays from a reputable provider who can provide you with comprehensive guarantees and responsive assistance when you need it. This will let you rest assured that you're getting exactly what you paid for.
An outreach campaign should be a major part of your marketing strategy. This will help you gain the attention of music lovers every time you come out with a new track.
Getting your music out there takes work but thanks to the internet, it won't be so hard. If you've got the great music to back it up, focus on crafting that winning pitch.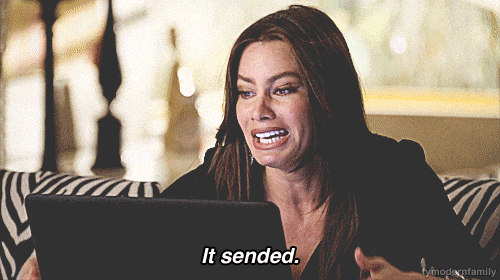 Date: May 18, 2017 / Categories: Getting Discovered, Marketing, Tips, / Author: Mariko