SoundCloud is one of the biggest online music platforms with over 175 million users. Although it's seen its share of trouble, it's still one of the best places for up-and-coming artists to promote their music. They give both established and aspiring artists the opportunity to get heard and share their sounds across the world.
If you want to take advantage of SoundCloud's growing community of music lovers, you should be strategic in the way you share your tracks, set up your profile, create your sets, and interact with others on the platform.
So, what strategies should you be using to get more SoundCloud Plays? Let's go over some of the basics.
Tag away
If you want new people to find your music, one of the best ways is to tag it properly. When listeners are searching SoundCloud, tagging will make you more discoverable. The more you tag and the better you tag, the easier you are to find.
You have to be genuine with your tags. If you did a track in the jazz and blues genre, then you should set your genre to jazz and blues. This seems obvious, but some people add non-relevant tags in the hopes of being found more often – don't fall for this trap. Maximize your tags by adding moods, locations, and other interesting info – as long as it's relevant.

Image credit: SoundCheck.SoundCloud
The more concise and accurate you are with your tags, the higher the chances you'll get discovered by those who want to hear it most.
Another tip is stick to a main genre. Having a lot of genres will make it hard to tag relevantly, and it will be harder to find your track when searching.
Tell a story with your waveform
One of your goals should be to have an engaging SoundCloud page. A good way to up engagement is to take advantage of the activity of your listeners on your waveform. They are not the only ones who can comment on the waveform – you can place your own comments there as well, little peeks behind the scene.
Use the waveform comments to tell your listeners a story about your music-making process. You can tell them about how you created parts of your tracks, with comments or feedback requests at specific moments.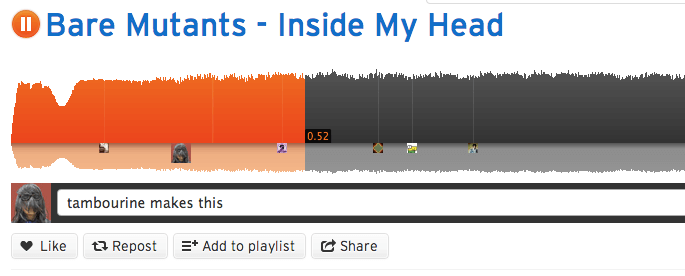 Image credit: Mashable
You can leave a comment on an experimental area that goes something like, "I played the bass here on a higher note, what do you think?" This way, you open doors for your community to give you feedback.
Album art matters
Here's another place you should put a significant effort toward – album art. On SoundCloud, album art matters. And when you share your track on other platforms like Facebook, your album art will appear with it too. This is a visual that people will remember you for, something they'll recognize and associate with your music.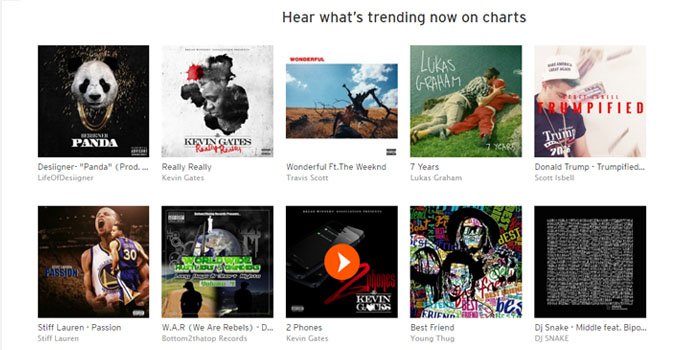 Image credit: Advent Digital
Make it count by choosing something that will faithfully represent you and your music. Sometimes your artwork can make a great first impression on people and encourage them to listen to your tracks. If you can't make album art yourself, you can hire a graphic designer to do it for you. You never know, a picture is worth a thousand plays.
Buy Soundcloud Plays
Getting your songs heard can be a challenge especially if you are new in the community. Standing out will, of course, be difficult on this very saturated music community, but you can take a shortcut and buy SoundCloud Plays to get the ball rolling.
It may sound strange at first, but buying SoundCloud Plays can be a great online music marketing strategy. It helps you appear more popular, which will attract attention to your music from real listeners who will then spread the word (if they like what they hear).
This tactic can also increase your chances of going viral, if you actually offer something to go viral about. Buying Plays can be a good tactic, but it's not everything. Just don't forget the key factor – you need to make quality music that people will love to listen to.
Go private
SoundCloud actually has features to let your share private links of your tracks. You can use this feature to share your unfinished tracks with your collaborators. You can send demos to labels, blogs, and even radio stations to promote your music.
Simply upload your track and set it on private. You can even make your whole playlist private and share your entire album with your chosen listeners.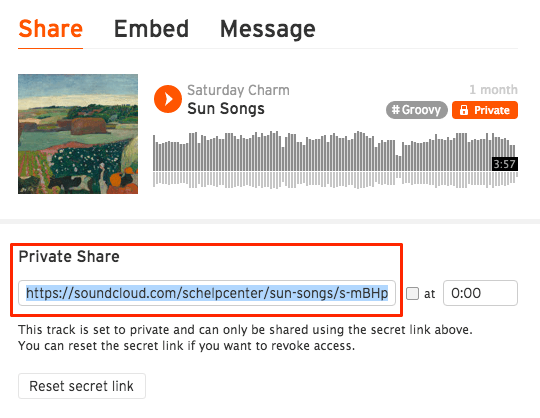 Image credit: SoundCloud
How are you generating more SoundCloud Plays when you make a track private? You create an aura of mystery and exclusivity. It will make people with your private link curious, compelling them to listen to the rest of your tracks.
Share the love
To have more engagement, maximize your page and involve other artists occasionally. Don't just post your own tracks. Re-post music and mixes from artists that you are excited about and can't stop listening to.
This way you help your own listeners discover new music and other artists, which will help you build trust and authority. Remember, SoundCloud is a community. Supporting other artists and sharing them on your feed can also give you a better chance that they'll share yours.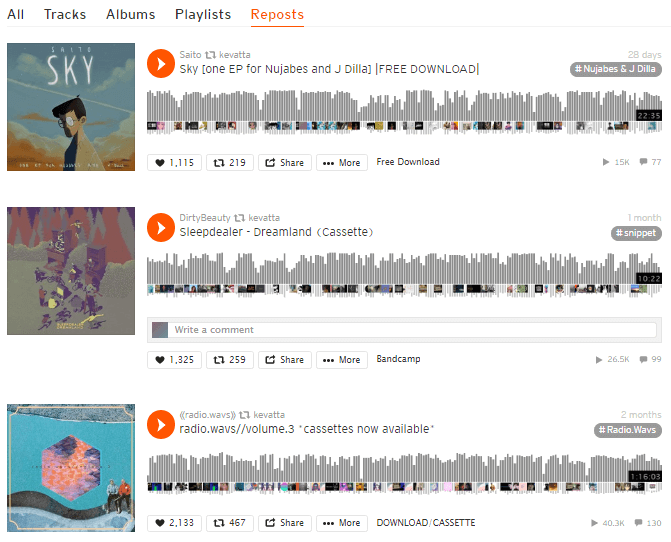 Image credit: Kevatta
This is also a great first step in creating relationships with other artists. This can eventually lead to collaborations, real live gigs, and partnerships.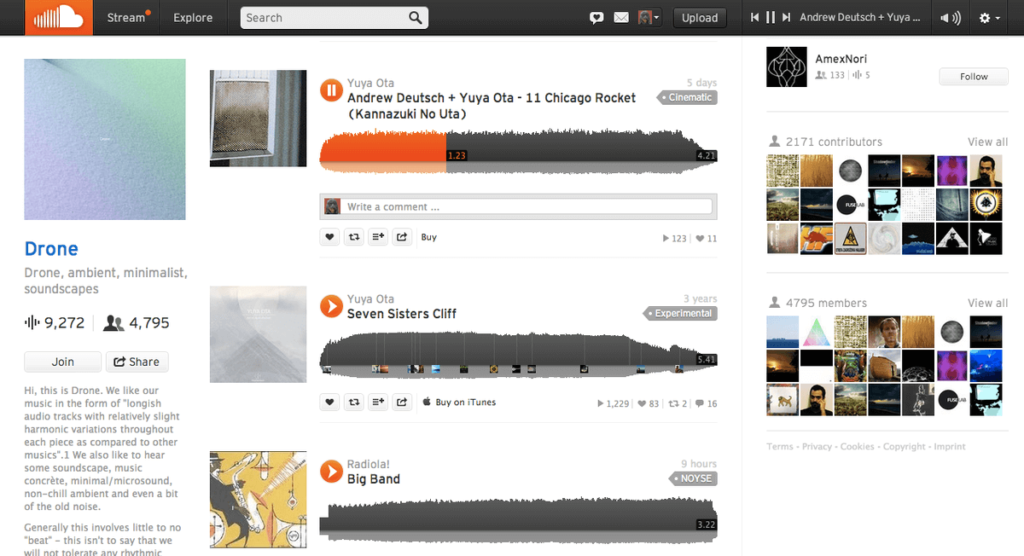 Image credit: Mashable
You can also join different groups that have similar tastes in music as yours or are based in your city. There you can find new music, and in return they can help you build an audience, and present you with many more opportunities.
Comment and follow
You know the excitement you get when someone comments on one of your tracks, or when someone follows you? Give that same feeling for others.
Make sure your comments are constructive and sincere. Just like reposting music, commenting and following others creates the opportunity to get your page noticed and get your tracks heard.
This can give you more plays and exposure, and it shows that you're active on the platform. People like to interact with their favorite musicians, so making yourself available in that way can be a great asset.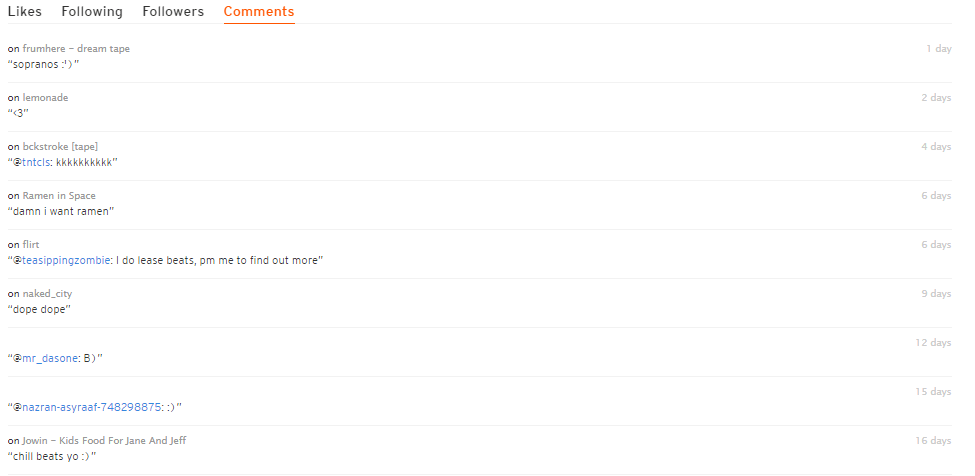 Image credit: Kevatta
Share on different platforms
Don't stop the sharing with your SoundCloud community, share it on different platforms. Sharing your tracks should become second nature to you.
Share them on Facebook, tweet about them on Twitter, embed them on your blog, post them on Tumblr. Auto-connect your accounts on your SoundCloud page and get your tracks into the ears of your network on every platform. Share often and share smart.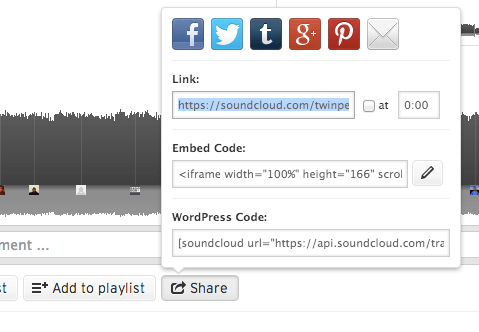 Image credit: Mashable
Let them press play!
Your strategy for getting more SoundCloud Plays should include a combination of different tactics. Remember, SoundCloud is a platform and a tool, and you have to use it correctly to make it work.
Even if your music is great, your page might go unnoticed if you don't have the dedication to use your account and the tools you have available. Use everything you can, improve whatever you can improve, whether it's your tags, your waveform activity, album art, or commenting habits.
Everything we've mentioned will help you establish a reputation, and make you more discoverable. These tips are easy to implement and can greatly increase your Soundcloud Plays, but remember that you can always purchase a bunch of SoundCloud Plays, Followers, and other signs of engagement as your first step to kickstart your page. This is a great way to begin, but you'll still need some high-quality music for lasting success.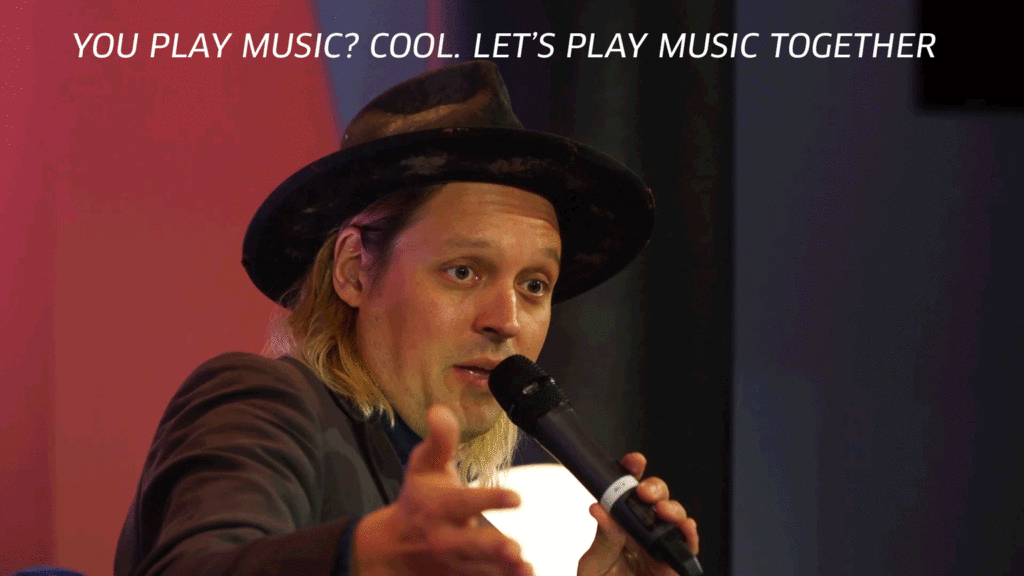 Image credit: Giphy
Date: May 1, 2017 / Categories: Marketing, SoundCloud Plays, Tips, / Author: Pamela