The first step to establishing yourself in any industry is often the most difficult. If you're a musician trying to get your music out to the public, launching an account on SoundCloud, in this digital age, might be your best bet to becoming popular.
There are a number of big artists who started off and got discovered via SoundCloud. At first it can be very overwhelming growing your SoundCloud presence but it will all be worth it, especially when you finally hear fans screaming your name.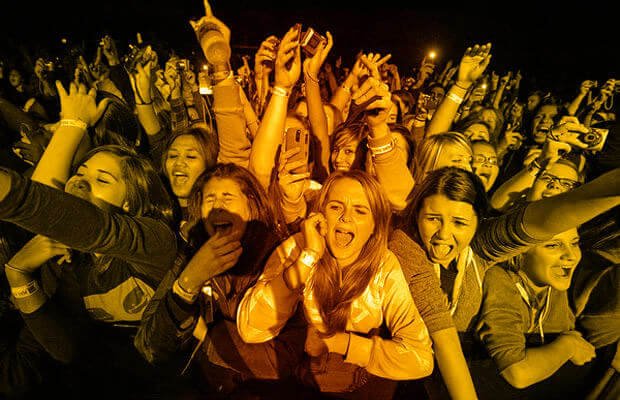 Image Credit: COMPLEX
So, getting your first 1,000 Followers can be tricky but not impossible. When you're done optimizing your SoundCloud profile, start working on the following and start gaining SoundCloud fans.
Get on Forums
You won't only get support from people who share your interests but you'll also be getting exposure for your music and your SoundCloud page. Meeting virtual friends and expanding your connections will just be the frosting on the cake.
While you may never meet those people in the flesh, you'll benefit from the online association, especially if they already have many SoundCloud Followers themselves. You'll also learn a lot from the discussions. You may be able to pick up great advice from people who faced similar problems you might be having. Likewise, if you know something that may help your fellow musicians, it's also the best place to share it.
So, join active active music forums and sign up to as many as you can manage. It never hurts to develop loads of connections, even if they're all just virtual ones.

Image Credit: SocialFriendSology
Buy SoundCloud Followers
There seems to be a lot of misunderstanding about buying SoundCloud Followers and so some often dismiss it as something impractical. The truth is, buying Followers doesn't mean getting real fans.
Bought Followers aren't something you get so you can tell people you have Followers. Instead, you buy Followers so you can have real fans because they are what you need to succeed in this industry. The good news is, bought Followers can help you get there.
When you buy SoundCloud Followers, you're actually buying social proof. For instance, what does the picture below tell you?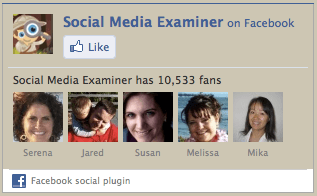 Image Credit: SocialMediaExaminer
The 10,533 fans constitutes social proof, and it tells people that thousands of other people have already followed Social Media Examiner. In marketing, that is very powerful because it sways people into doing what you want them to do. They will do it too. Science says so.
So when you appear to have plenty of Followers, other people will Follow you too, for the simple reason that others already have.
The key is to buy high-quality SoundCloud Followers that do not have "fake" written all over them. High-quality Followers look and behave like real ones, so you don't risk your online reputation and you'll get the result you want, which is real Followers.
Collaborate with Others
There are many advantages to collaborating with other musicians, not the least of which is the opportunity to learn and then create something beautiful. However, reaching new audiences is perhaps one of the best benefits you can get from collaborating with other musicians.
When you collaborate with other artists, you'll both be able to promote your music to the other's fan base. Just as he will be introduced to your own fans, your music will also be heard by his fans. You may attract tons of new Followers this way.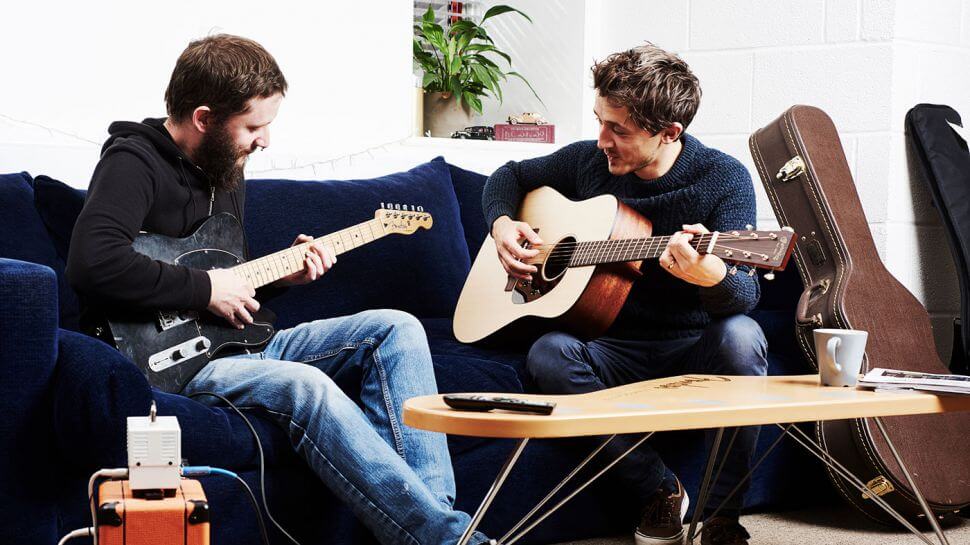 Image Credit: musicradar
Leverage your Social Media Networks
Do you have other social media accounts? If you don't then it's time to open a couple or more. Use them to promote yourself and your music to your Followers. Get the word out and lead them to your SoundCloud page.
Social media is one of the most effective tools you can use in marketing your music. You can maximize its true potential by:
engaging with your Followers
following influencers in your field
actively updating
linking all your accounts together
posting at the right time
and more!
Engage with Others on SoundCloud
Engaging with users on your other social media accounts helps you establish a strong online presence in general. Engaging on SoundCloud helps you establish your authority on the platform. Do both, and you'll be covering all your bases.
Actively engage with other users on SoundCloud. Follow others whose music you like and leave helpful comments on their tracks. Be sincere and, although the goal is to get people to know you, try not to be too self-absorbed. Show real interest and basically treat SoundCloud as a community where you provide help to others and where you can look for others' support too.
This support is probably not going to come immediately and you won't be sensational on SoundCloud overnight, but if you consistently and actively contribute to discussions, you'll be able to build your SoundCloud reputation fast and gain respect, admiration, and Followers as a result.
Encourage People to Listen to your Uploads
Whether on SoundCloud or elsewhere, encourage people to listen to your uploads. Just go ahead and ask your viewers to listen. Sharing and embedding your SoundCloud tracks on your other social media sites should be easier once you've integrated them all together.
Listens on your embedded tracks count towards your SoundCloud Plays, so make sure your tracks are properly embedded. You can also submit your SoundCloud tracks to YouTube radio stations and tastemakers.
Additionally, consider buying SoundCloud Plays to generate organic Plays for your tracks. A massive number of Plays on your tracks can help your music become more visible, thus attracting more organic Plays. They can also build social proof – when people see that others have found your music great, they'll be encouraged to check you out too, thus giving you more real Plays.
Before you buy, you should do your research first and make sure you only buy SoundCloud Plays from reputable providers.
Cover Popular Songs
Ride along on the waves of already-popular music. Pick a famous song within your genre and do a cover of it. When you do, make sure the title of the song comes up both in the title itself and in your description to make sure it is as discoverable as possible.
Doing covers is also a perfect way to connect with your audience in between times when you've just uploaded an original and you're still creating a new piece. Though getting permissions for your cover version may be tedious, you will surely benefit from the attention it will attract.
It may be easier to start with those who are popular mainly on SoundCloud, or perhaps those who are just a bit more popular than you.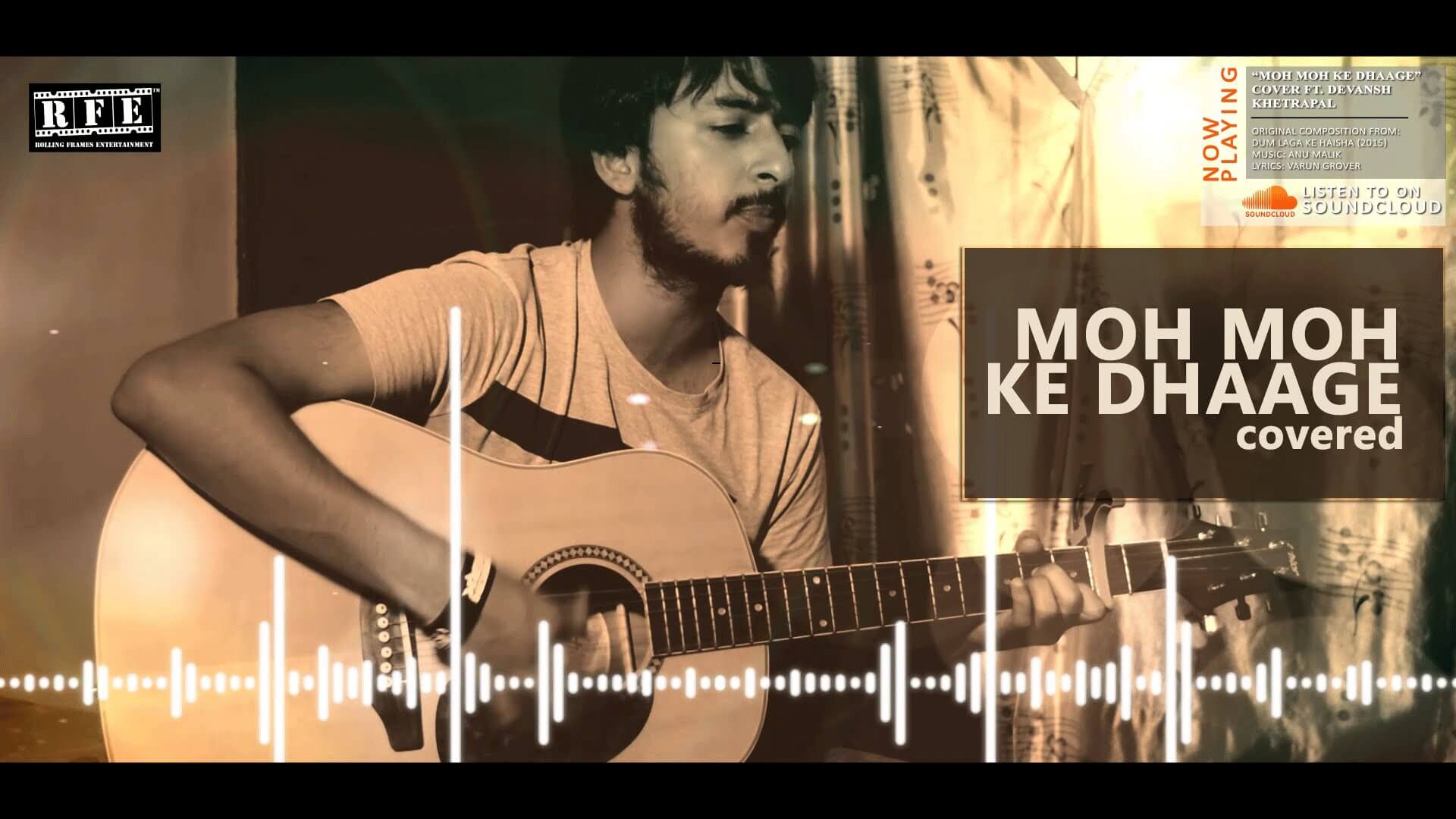 Image Credit: Rolling Frames Entertainment via YouTube
Time to Get Famous!
These are just some of the best methods that you can use to earn your very first Followers on SoundCloud.
In a nutshell, you should work on your SoundCloud and social media presence to get more people to Follow you. Try out the tips mentioned here to get your tracks heard by more people. Turning your Plays into Followers and expanding your following won't be easy but these methods can form the foundation for your success, not just on SoundCloud but in the music industry as a whole.
Of course, making great music is a big part of the equation too, but we're pretty sure you know that already.
Here's to your first 1,000 Followers!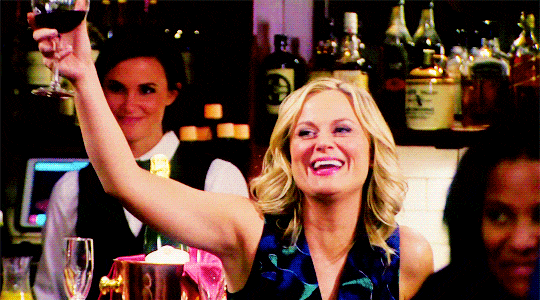 Image Credit: GIPHY
Date: August 4, 2017 / Categories: Getting Discovered, Marketing, / Author: Chell