Going beyond SoundCloud is the goal of every aspiring musician. If you've made it on SoundCloud's top, it's time to take your game to the next level and widen your reach, both online and offline.
Here are some tips on how you can make it, not just on SoundCloud, but in the whole industry.
Promote Using Major Social Media Channels
The first rule of making it in the music industry is to never stop telling people about you and your music. This is why advertising holds so much value for businesses. It creates a buzz around their names and keeps them relevant. As an artist, recognize that your name is your brand. You need to strategize like a brand.      
Thus, if you want to succeed, focus on your art but never forget that it's only half of your battle. Music is not all about art so advertise properly. You could pay for advertising but you can also harness the power of social media and internet, and do it free!
Promote your music on all major social networks. Sign up for an account if you aren't on popular channels. Follow best practices for cross-promotion in social media and start thinking of ways you can engage people with your post.
This is an example of a post published on Facebook and Twitter with the same content.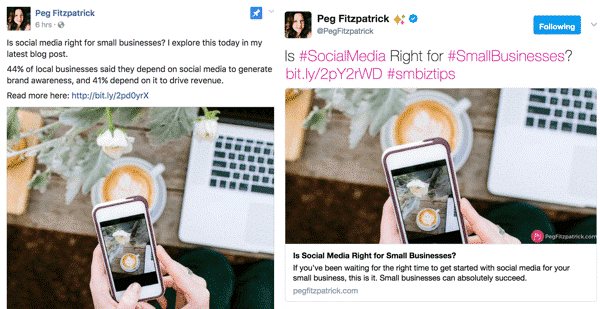 Image credit: Social Media Examiner
Just remember that as a musician, your presence on SoundCloud needs to be stronger. If you have yet to make it onto SoundCloud, start one along with your other social media accounts.
Kickstart your growth by buying SoundCloud plays. You'll attract more listeners with popular-looking tracks. Leverage social proof and let your bought plays draw real listeners to your music.  
Advertise
If your budget allows for it, pay for advertisements. An ad can only help you get your music out there to a wider audience. You can advertise on SoundCloud or other social networks, such as Facebook or Twitter. The potential to reach a larger and targeted audience is high.
Facebook and Twitter Ads let you target people based on their interests, behaviors, locations and other demographics. Because you are able to choose who to show your ads to— and show them only to those who might be interested— you increase the likelihood of your music reaching a wider audience interested in what you, as a musician, have to offer.
Choose where to advertise depending on where your market is. Look at how this artist used a Facebook Ad to tell people who he is.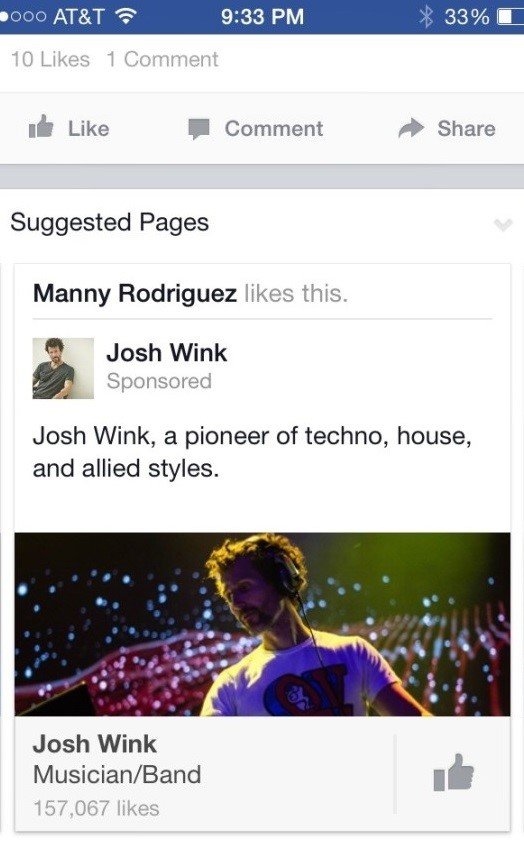 Image credit: Eric Louis Consulting
Get Gigs
The more people are exposed to your music, the more people you can attract. Start building your fan base offline and accept as many gigs as you can. Learn how you can book your first gig and start performing your music in physical venues.
If getting a paid performance is a problem, try playing for free first. Let your music be heard and catch the attention of people. Who knows, you might just become their new favorite!
Perform With More Established Musicians
Develop a new following by collaborating with other musicians, particularly those who are more popular than you. Your collaboration doesn't have to involve a full album or even a single music. A simple jam in one of their public performances will do for a start.
Attend music festivals or visit a venue the play in to connect with them, either on a personal or professional level. Make performing with them your goal and appeal to their following with your music.
A music collaboration will not only bring you new fans and get your name out there but will also encourage artistic growth in you.
Your music will be exposed to other audience and you will be exposed to other music styles!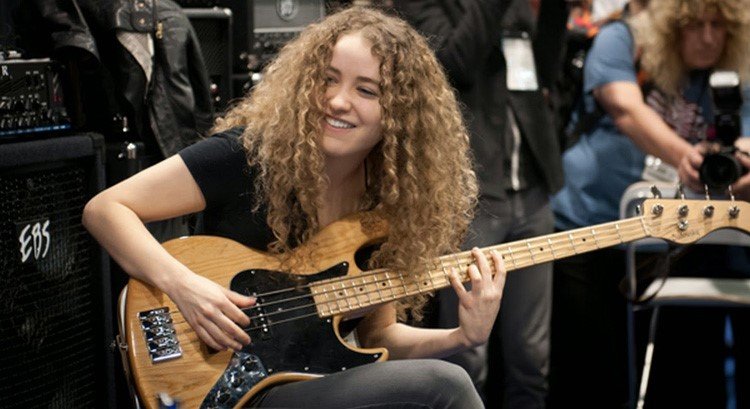 Image credit: National Guitar ACADEMY
Join Forums
Forums are not only for support but also for networking with people who share your interests. Join music forums and connect with other musicians. It's a great way to meet other industry pros and talk shop.
There are several music forums you can join. Choose a few networks to join and be an active member of. Build your influence on the platform and attract new followers.
Build Social Proof
You can build a following online and offline through social proof. Social proof happens when people assume the behavior of other people when they aren't sure what the correct behavior should be in a given situation.
This is better illustrated by the social experiment by the Washington Post with world-renowned violinist Joshua Bell in 2007.
Bell played incognito that morning of January in the Metro station. No one introduced him and there was no fanfare to welcome him as he set up his instrument. And so, as he played some of the most complicated classical pieces, people just rushed past him and kept walking.
Not a single crowd gathered to listen. No one knew that the music playing was coming from one of the finest violinists of our time. Bell, who only three days earlier had filled Boston's Symphony Hall to capacity, was ignored.
Because there was no crowd, people assumed he was just another street musician busking for money. This is how social proof works.
In other words, when people clamor for your music, others would follow suit. Build this kind of social proof around your music and you'll gain new fans and followers.
On SoundCloud, you can create your social proof by buying SoundCloud plays or followers. When you have a high play count, people would think your music must be good. If you have a high follower count, they'd assume you are an influencer in the industry. This results in more listens and more followers.
In real life and as an artist, all the numbers attached to your name become your social proof. Take a look at this "veteran" with over 2,000 recorded songs. The word "veteran" implies experience and expertise, while the figure, 2,000, tells people he must be good to have recorded so many songs with a label.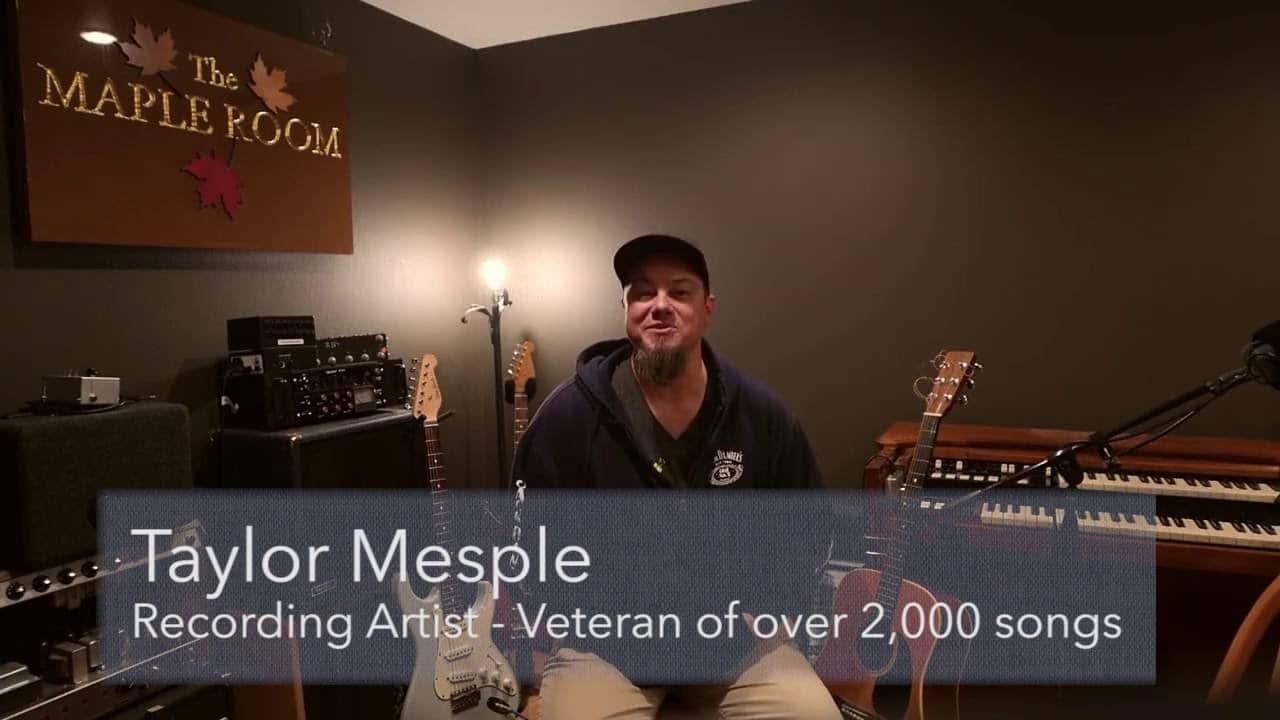 Image credit: Leah McHenry via YouTube
Testimonials and reviews people give you also serve as social proof for you and your music. Social proof creates trust and makes it an easy decision for people to listen to your music, follow you, or hire you in their next event.
Double Your Fan Base Now!
Whether you've made it on SoundCloud already or not, extending your reach is a good business decision! Music is, after all, both business and art. So, develop your art but don't forget the business side of it.
Promote your music using other social media channels or mainstream media, perform and collaborate with established musicians in public venues, network with others and build your social proof.
These are just some of the ways you can get your music heard off SoundCloud and double your fan base both online and offline. You can do it!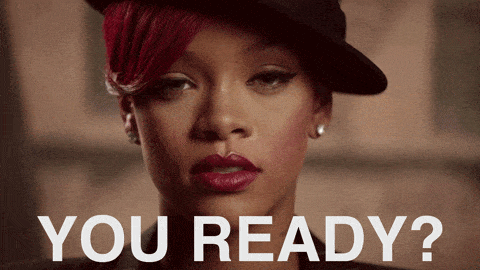 Image credit: Popkey
Date: January 16, 2018 / Categories: Getting Discovered, SoundCloud Plays, / Author: Chell