Since SoundCloud was launched in 2008, more than 200 million users and listeners have registered, which makes it a hotspot for music. SoundCloud plays show budding talents live as it has allowed millions of users to upload their audio albums across all social media sites.
This sounds outstanding, but what does not stand out is the fact that many users have not got it working for them despite expending time, energy, and resources to produce and upload their tracks every time just waiting in vain for people to listen, follow, comment and repost. What to do to get more SoundCloud plays is not far away from your gaze if you would keep reading below, you will be exposed to 10 great tools that would increase your SoundCloud plays.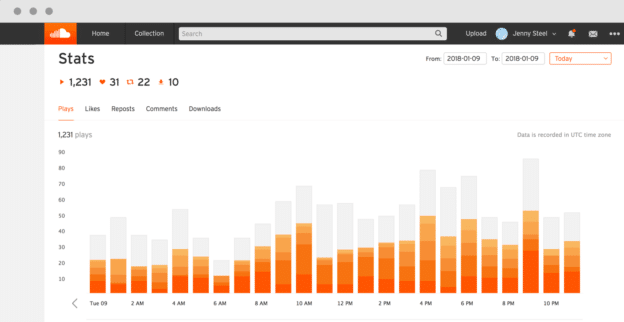 Using Facebook
Facebook boasts of more than 1.7 billion users every month. It is the most significant promotional platform when you choose to grow it outside SoundCloud. It is so easy to go about it once you are a Facebook user. All you need to do is to post your URL on your Facebook page, and it automatically shows as a playable track.
Do you want to take it up a notch? You should consider checking out Facebook groups related to music, mostly your genre. Follow, like, and comment on their posts. Afterward, you should also share your track there and see people's comments and responses, which of course, you must reply to.
Another means is to create a fan page! It is another effective way to bring people to SoundCloud since you own the page. You can always involve and urge them to eventually directing them to visit your SoundCloud space to get more of your tracks to listen to.
Using Youtube
Youtube is another excellent tool outside SoundCloud to really increase your plays. It is a space where you can upload your audio and video for fan's listening pleasure.
However, Youtube and Soundcloud do not integrate into each other, unlike other social media platforms. Although there have been many Applications showing they have the feature to integrate, they really don't have, what you can only do is to embed the link to your SoundCloud page in the video description on Youtube.
Using Landr
This particular Application helps you to be in total control of your track's quality. It possesses software that analyzes the tracks. Landr also has an essential feature that will help to classify your tracks into different and specific genres. This feature helps to detect the genre your music falls into. It helps your subsequent tracks have that quality, and in no distant time, peculiar fans would be at your beck and call. All that would be required from you is to keep releasing tracks of the same quality.
Using Fastlykke
Fastlykke does social proofing, helping any interested customers to promote plays, get more likes and followers on SoundCloud. Fastlykke is capable of providing exceptional services, including getting your SoundCloud plays delivered to you within the shortest possible time.
Using Hyppeddit
You can use this platform to promote your tracks, as it has been dedicated to get you more Soundcloud plays. It provides you with various tools that you can use to improve the social quality and visibility of your tracks.
An essential thing to know is that Hypeddit has a template of "fan getting," which allows users to upload their exclusive content. Content that can't be accessed by listeners unless they are followers of the page on SoundCloud.
You don't have any issue of your page not interfacing like Hyppeddit, so you have to make sure to go through the easy setup and get it up and running.
Using Click DJ
Click DJ has an essential feature –the "Followers sync" feature, which allows you to increase your followers in all the social media you share in common. It all happens automatically on this platform, which means when someone follows you on Click DJ, they automatically follow you on other social media accounts.
It is a track promotion site that involves and positively has its influence on social media platforms, not excluding: Facebook, Twitter, and Youtube.
You can embed the download links on your page. Another great feature of the Click DJ is that it helps you collect all your download and track links into web pages that will undoubtedly get the awe of fans. It makes listening possible at a go.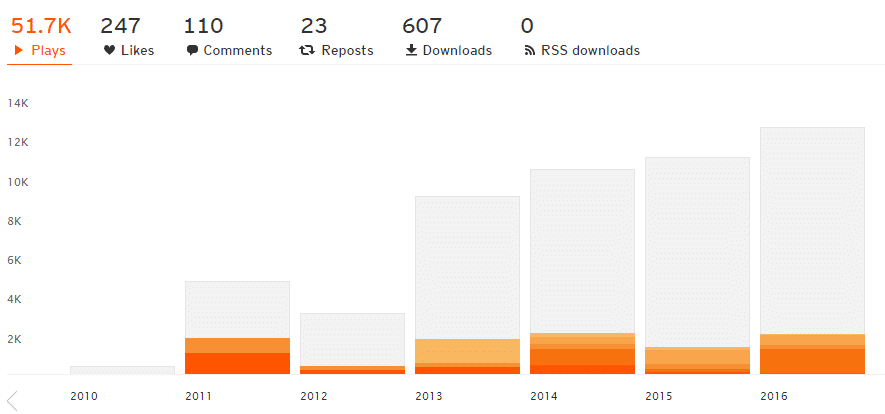 Using Tunecore Social
Tunecore Social helps you create a fanbase on various social media sites. It offers track mastering and offers help for SoundCloud promotions. SoundCloud promotions do not exclude scheduled postings, posting on multiple channels, and analytics, which helps to keep track of the followers you get.
Twitter
Twitter presents a platform for updates on Track releases. Since Twitter and SoundCloud interfaces, there is the simple detail of getting your link to twitter. Twitter also provides a medium to engage fans, fire them up, and persuade them to share your track across other platforms. The 'playlist embedding' also helps to provide more tracks for your followers.
Using Pinterest
It is all about the image, which makes it an extraordinary suggestion. However, Pinterest has an 'embed feature' that allows you to include SoundCloud tracks on pins. You must be very cautious of the image you display anyways; a picture that quite makes up for the track would be a suitable choice.
Date: February 27, 2020 / Categories: SoundCloud Plays, / Author: E O