SoundCloud is quite an iconic name. It is the online platform that changed the landscape in the music industry.
This social platform provided aspiring music artists a space where they could upload their music. That's without the pressure of the industry keeping them from sharing their content. Moreover, SoundCloud gave the artists the means to connect with their fans. Thanks to that, these independent artists were able to keep up with record label-signed artists.
That said, SoundCloud enabled many people to enter the music scene. Hip-hop, particularly, saw an influx of new artists. They entered the game through SoundCloud and became stars of their own right.
Last July, the US Senate made history. They declared that August 11 would be National Hip Hop Celebration day, while November would be Hip Hop History Month.
Of course, SoundCloud has to do something for the occasion. After all, Hip Hop is the number one genre that contributed to its growth. And it has remained that way until now.
SoundCloud took to the micro-blogging platform Twitter to pay tribute to the artists who made their names on the platform. The company highlighted the artist's achievements in a series of tweets labeled with the hashtags #HipHopHistoryMonth and #SoundCloudGreats.
Here are a few artists that SoundCloud mentioned in the tweets.
Lil Uzi Vert
The first artist to get recognition was Lil Uzi Vert. The post about him gave followers of the page a taste of what they could expect to see on their feeds that month.
Anyway, the post said that Lil Uzi Vert is "equal parts Hip Hop trendsetter and rockstar. Anyone who will receive such praise would surely be delighted.
The post also revealed when did Lil uzi vert's journey start. It was on December 25, 2013. That was when he uploaded his first track, "White Sh*t." Since that Christmas day, his life has changed. He received the best Christmas present ever: his successful music career.
The post also included Lil Uzi Vert's top track, "XO TOUR Llif3." And there's also another fun fact – the place or state where most of his fans are from. That is Chicago, Illinois, in case you are wondering.
Trippie Redd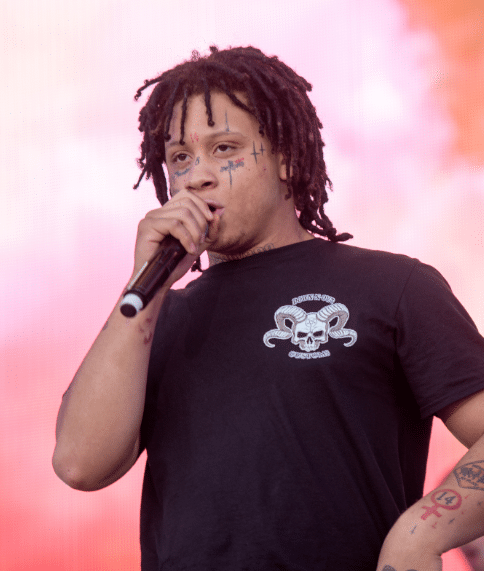 The following person to receive his flowers is Trippie Redd. he entered the music industry two years later than Lil Uzi Vert, as the poster said his first post was made on October 16, 2015. He made his debut with "Dirty Redd."
SoundCloud also highlighted his top track, "Love Scars/You hurt Me." And his fan hotspot is in Los Angeles, California.
SoundCloud says that right from the get-go, people knew Trippie Redd was "built differently." He showed growth with his first upload leading to his latest album at the time, "Trip at Knight." And he is not done yet. As the tweet put out, his SoundCloud is "an ever-evolving catalog of timeless gems," as the tweet put out.
Indeed, Trippie Redd is one of the greatest artists from the streaming platform SoundCloud.
YoungThug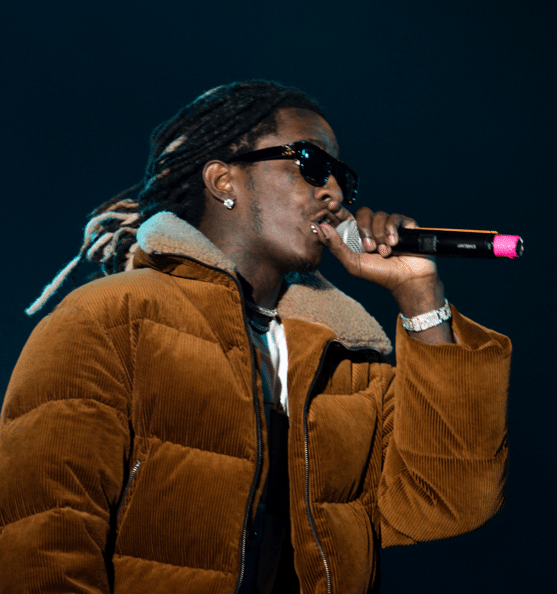 "From his threads to his delivery, YoungThug stands out vividly," says SoundCloud. It adds that this artist's work and legacy serve as a reminder of the power of originality. Likewise, they demonstrate the ability to experiment with music.
SoundCloud also highlighted things about YoungThug. They celebrated his debut with the first track he uploaded on the platform, "2 Bi*ches." Thugga's "Slime Season 3" standout "Digits" is his top track. And his fan hotspot is in Houston, Texas.
Smokepurpp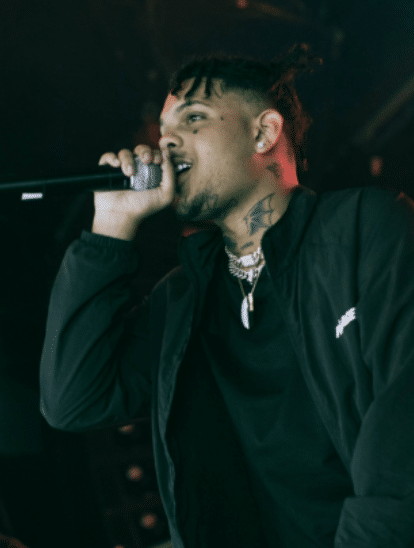 SoundCloud also celebrated Smokeepurpp's contribution to the platform. It highlighted how this artist started his journey as a music producer. Then he started rapping over to his own beats. That's when he took off, the tweet said.
Smokepurpp skipped school to make songs. Then he made XXL's Freshman Class. That is quite a journey, and it made Smokepurpp a young legend.
Smokepurpp's first upload, "Atmospheric Legion," was made on January 22, 2014. His top track is "Audi." He shares the same fan hotspot as Trippie Redd.
Ski Mask the Slump God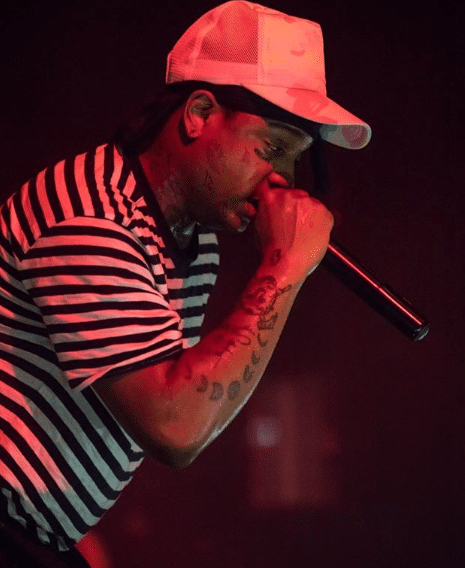 One name that many people remember when thinking of Hip Hop and SoundCloud is Ski Mask the Slump God. So, of course, he also got recognition.
SoundCloud states that his fast and electric flows stood out from day one. That day was July 27, 2015, when he dropped "The Slump God" featuring XXX Broly. His top track is "Take a Step Back," featuring XXXTentacion.
Ski Mask rose on SoundCloud thanks to his style that mixes the whimsical with the dark. That led to Ski Mask having some of the most respected energy in the game today.
XXXTentacion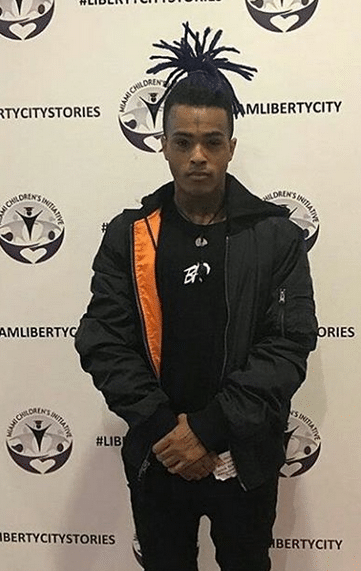 The late XXXTentacion- who fans say is the reason SoundCloud became popular – is also included in the #SoundCloudGreats. And as the post said, no matter how you look at his music, you can't deny XXXTentacion changed the scene.
XXXTentacion uses honest and vulnerable lyrics. That allowed him to strike a chord with his listeners, consequently profoundly connecting with them. 
According to the post, the late artist's first upload on the platform was "Vice City," but replies said it was something else. They agree on his top track, "F*ck Love," though.
Hip Hop fans love XXXTentacion so much that they say both his top track and first upload is the GOAT. That acronym stands for "Greatest of all time."
XXXTentacion's fan hotspot is in Houston, Texas.
Many responded to the tweet with "I miss him" and "Legend." So, it is undeniable that XXXTentacion is one of SoundCloud's greatest artists.
Juice WRLD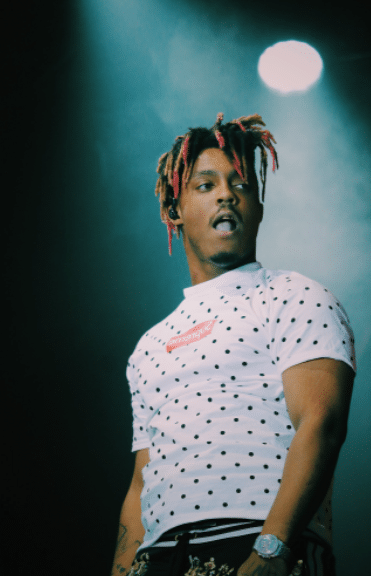 Here's another legend who has passed away. While Juice WRLD is no longer here, his memory remains in SoundCloud and the community. This man's melodic genre-blending sound, topped with raw lyrics, impacted countless lives. And because of that, he will forever live in history.
That's fitting since Juice WRLD's first upload is titled "Forever." Meanwhile, his top track is "Lucid Dreams."
Juice WRLD's fan hotspot is in Chicago, Illinois.
SoundCloud recognized other artists such as 21 Savage, WifisFuneral, and Russ. Search #SoundCloudGreats on Twitter to see all of them.
Date: August 30, 2022 / Categories: Getting Discovered, New Stuff, / Author: Rich Drees