You might be wondering about why SoundCloud always comes on top in the list of music sharing platforms, well that's a cue that they are doing something right. SoundCloud has exemplified itself in the league of music streaming websites, little wonder why it keeps on thriving even with the stiff competition. SoundCloud has some features that differentiate it from other platforms. For example, SoundCloud allows you to follow bands and musicians like what is obtainable on a social network, thus creating a bond between the musicians and their fans. If you're an artist that wants to make money on their creations directly off Soundcloud, you may find it a little daunting as it seems that the platform is more favorable to listeners than artists. It is of recent that Soundcloud introduced a feature called "On Soundcloud monetization" option as it is the only way that directly allows artists to monetize their creations. However, SoundCloud's primary purpose is to be a platform for uploading music for content creators.  This duality is what makes SoundCloud popular choice, especially when you couple it with the fact that you can join for free.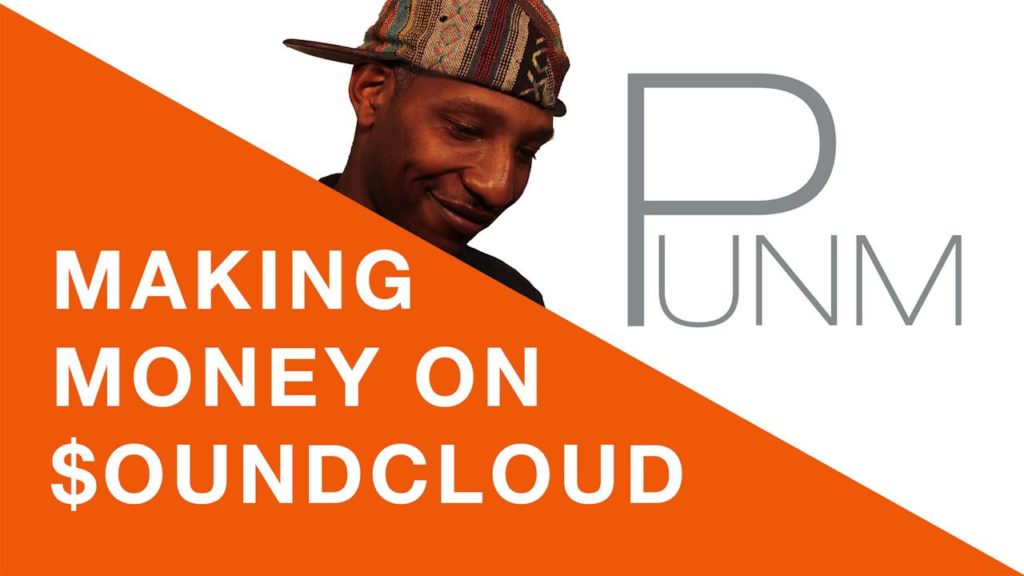 Make money with Soundcloud Premier.
If you're an artist and you have some content on the music streaming platform, you definitely will be thinking of making money from your music. However, SoundCloud's official monetization tool isn't for everyone with contents on their platform. SoundCloud launched its monetization tool a few years ago, and it works by adding an audio advertisement to your track. If you've seen a YouTube ad before, then it'll be easy for you to get a picture of how it works.
SoundCloud, just like a lot of music platforms, has tiered membership, and you have to be on the SoundCloud premier before you can monetize your work. Apart from being that tier that allows you to monetize your work, there is no limit to the number of contents that you can upload as long as you own a 100% right to those songs.
At the bottom of the three-tiered membership plan is the free the SoundCloud Partner account. You can only upload up to three hours of music on the SoundCloud Partner account.
You can make an upgrade to the next on the ladder, which is the SoundCloud pro account, you will have to pay about $5 every month to make the switch, and you'll get the freedom to upload up to six hours of music on the platform. There's also a Pro unlimited account with much more privilege, but it cost a little bit more.
The SoundCloud Pro and Pro-unlimited account are the only tiers that let you upgrade to the SoundCloud Premier account. As such, if you want to make money from your SoundCloud creations, then you have to start by subscribing to one of those two.
How to Qualify for SoundCloud Premier
SoundCloud will send you a message if you qualify for the sound cloud premier account. However, if you believe that you're qualified to be upgraded to SoundCloud Premier, then you are at liberty to contact SoundCloud.
Before you contact SoundCloud, ensure that you're an independent creator and that you own 100% right to the contents on your SoundCloud account. This ownership right should include the right to distribute, publish, and re-mix the material.
Your SoundCloud profile must have received a minimum of one thousand streams within the last thirty (30) days. If your views are bots, it won't count as SoundCloud has the tools to analyze your account traffic; this is done to prevent views fraud.
It is only website traffic that emanates from eligible countries that count. These eligible countries are Canada, France, U.K., U.S., Ireland, the Netherlands, Germany, New Zealand, Australia, and France.
Add a Buy link to your SoundCloud profile.
If your song is available on a platform that lets listeners buy music, then SoundCloud has a tool that can help you to earn better. You can add a "buy" link for those who have been saying to themselves, "how do I make listeners download my music on SoundCloud."
Adding a buy link can provide the listeners with direct access that will make them add your song to their collection of music on their favorite platforms. It puts your music directly at a spot where listeners will come across it again.
You are can also put a free download link if you're more interested in gaining traffic for your account over making the cash immediately. Whichever method works for you, the "Buy/link" box shouldn't be left empty.
Add a buy link to your SoundCloud account.
When uploading new content, navigate your way to "Metadata," and then add the buy link you want to use in the box. Don't forget to add a buy link title, as that can make people click on the link. Test different buy link titles like Purchase, or Get to know which compels listeners most. If you want to add a buy link to a previously uploaded track, go to your metadata and update it as described earlier.
This method is well known, even before the SoundCloud Premier program came up, and it is still a much better choice for many SoundCloud users. Some reasons why you may prefer this over the Premier Program is that it does not require any qualification, and it allows users with a fan base in all countries to make money.
You also won't have to share your profit with SoundCloud, and you're at liberty to put your website link, thus the chance to charge any price you desire.
Tip-: Making money on SoundCloud requires that you have some social media marketing skills. You should share your tracks across social media platforms, use compelling descriptions and eye-catching images to promote your content.
Date: November 4, 2019 / Categories: Marketing, / Author: E O