Music streaming websites enable artists to earn money from their hard work. Sites like Spotify and SoundCloud convert their talents into livelihoods. They offered spaces where artists could upload their tracks to be heard by the rest of the world. The networks did not discriminate. Whether you are an already successful artist or an aspiring one taking his first steps, they were welcomed on the platforms. 
However, that does not mean there are equal opportunities for you. The mega-stars are the ones who benefit the most from the business model. No matter how you look at it, the system is unfair to the "nobodies."
Now, SoundCloud is doing something revolutionary that makes artists more inclined to upload on the platform. The site is adapting a fan-powered royalty system. That is something artists have asked for a very long time.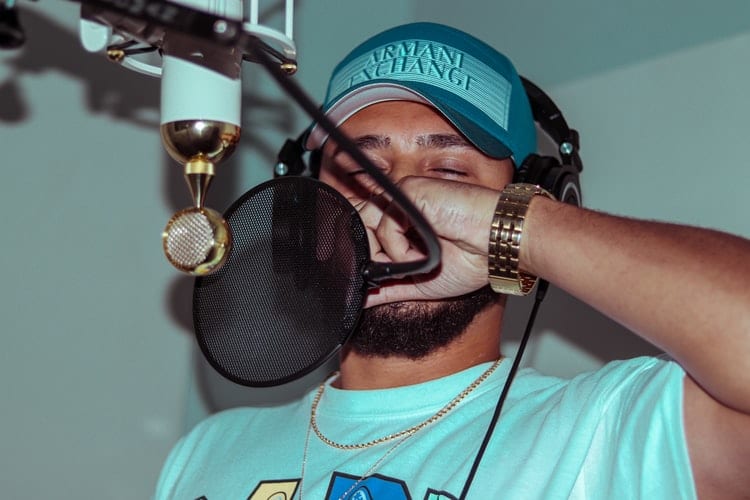 Because of this move, Portishead finally decided to release their 2006 cover of ABBA's "SOS."
Portishead's ABBA Song Cover
The band Portishead, named after a town nearby them, is considered one of the pioneers of trip-hop music. Portishead consists mainly of Beth Gibbons, Geoff Barrow, and Adrian Utley. But sometimes, they cite an engineer on their first records, Dave McDonald as a fourth member.
In 2016, the band recorded their version of the Swedish pop hit for "High-Rise" – Ben Wheatley's film's soundtrack. However, until now, there was no other place to find it aside from YouTube. While users can use YouTube for listening and streaming music, other sites are arguably much more suited for the activity.
But now, thanks to SoundCloud switching things up in April, Portishead releases the song cover on the platform.
Portishead's Geoff Barrow said a statement regarding what led them to make this choice. He said SoundCloud's decision to move to a fairer payment system encouraged them to stream the song on the platform. "We are excited to share it with the world," he adds. "- and we are even more excited that all streaming profits are going to a great cause."
Michael Pelczynski, SoundCloud's head of content and rights holder strategy, says it is such an honor to be chosen by Portishead. He says, "Portishead's timeless sound has inspired countless artists and given rise to many emerging genres on SoundCloud." Therefore, the people behind the platform are as excited as Potishead's fans to release the iconic cover on SoundCloud.
Fan-Powered Royalties
SoundCloud claims it is the only platform where the artist-to-fan connection is directly rewarded. In its new system, the cash from the listeners goes now to the artists they listen to. That is in contrast to pooling the money and dividing it to artists, where the amount depends on their total number of streams. That was its past business model, which is the same as Apple Music and Spotify's systems. 
The problem with the old business model is a large sum of the pooled cash goes to mega-stars or the celebrities on the platform. The top 1% of artists like Justin Bieber, Drake, and Arianna Grande hog a large portion of the cash pool. 
Merck Mercuriadis, CEO of Hipgnosis Songs Fund, confirmed to Rolling Stone that the most prominent artists would be rewarded in this system. However, if you are an indie artist, things are more difficult for you. You are up against artists that the record companies are giving a high promotional profile. He adds that those artists are "not actually getting the level of spins that the hype might make you think they're getting." That makes the system more unfair.
Since SoundCloud's goal is to empower independent artists, that really does not fit. That is why they decided to adapt fan-powered royalties. SoundCloud, and the indie artists, believe this will even out the playground, even by just a little. 
SoundCloud cites one artist who it says makes $120 per month in the old payout model. After the change, he is able to make $600 per month. That means all this time, he was losing 20% of what should have been his.
Likewise, another music streamer's monthly payout increased by a whopping 217% with fan-powered royalties.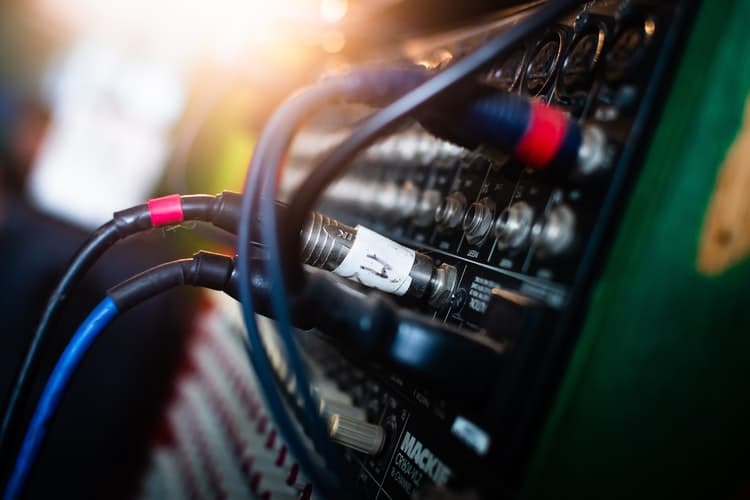 Transparency and Anti-fraud in SoundCloud Plays
Aside from more potential cash rewards, the system of fan-powered royalties is praised for its transparency. The payouts are based on an artist's fans' actual listening time. They can identify who these fans are because they can be seen in the artist's insights dashboard.
Of course, SoundCloud has made countermeasures so no one can cheat the system. Only real fans affect the payouts; bots and fake plays do not count. Buying real SoundCloud plays is legal and safe, so don't fall for scams.
Bringing Fans and Artists Closer
As mentioned above, the artists can see who their fans are through the insights dashboard. That is good not only for the business side of things. There are other things artists want aside from money. That is to have people who love them and appreciate their works.
Being able to see who their supporters are allowed artists to thank them properly. They can build a stronger connection with their listeners because of that. That is essential for their growth both as persons and as music artists.
On the other side, fans are also empowered by the new system. It allows them to choose where their money would go. Because of that, they can support artists who enjoy listening better. And since that is the case, they can expect said artists to continue producing music they can add to their playlists.
With that said, fans and indie artists look at the future of this system positively. Even already successful artists like Portishead support it because of what it tries to accomplish.
First Ever Music Play Feedback Loop Via Fans
On the other hand, Charlie Hellman, Spotify's head of marketplace, does not have high expectations. He told Rolling Stone that Spotify's studies on fan-powered royalty payments did not significantly increase independent artists' earnings. But who knows, maybe there is something in SoundCloud's formula that is not present in theirs. Besides, "not significantly" higher is still better than not higher at all.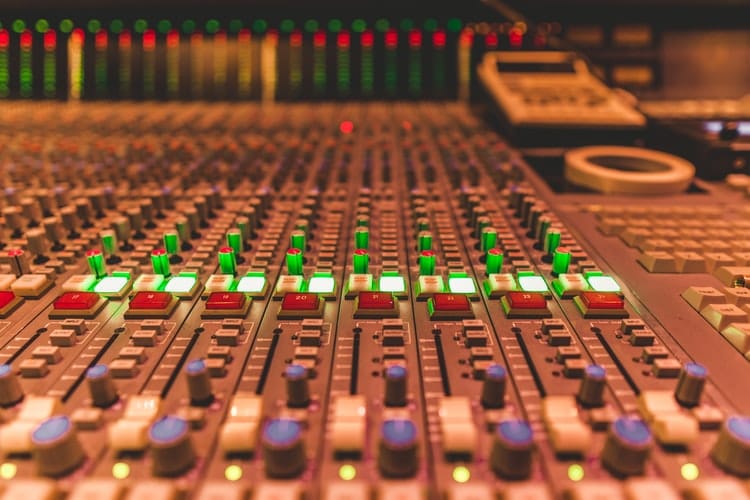 SoundCloud is still testing the payout model that uses fan-powered royalties. For the sake of minor artists, let us hope and pray it comes out a success. 
SoundCloud is a platform known to empower artists. It provides them with valuable tools, services, and resources they can use to grow their careers. Anyone who can make music can be a star on SoundCloud. Whether they make ambient music, instrumentals, or songs, they can find listeners on the platform.
Since SoundCloud helps small acts be noticed, it allows discovering the new, now, and next in culture. For example, it lets new genres grow and develop. Because of that, it has a significant influence on the music industry.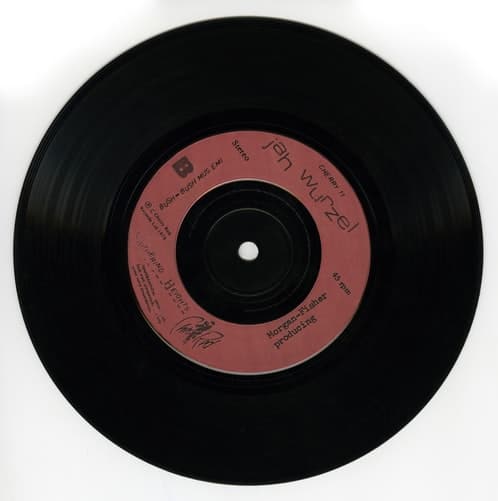 What SoundCloud is trying to do is very commendable. That is why the platform is well-loved by the community of music artists. Like, last April, SoundCloud announced to change its payout model. After learning about it, Portishead decided to release its cover of ABBA's "SOS" exclusively on the platform.
Portishead's Reasoning
The band Portishead is considered one of the pioneers of the trip-hop genre. In 2016, the band made a cover of ABBA's "SOS." Their version of the Swedish pop hit was used as a soundtrack for Ben Wheatley's film HighRise. Portishead's fans loved their unique, haunting, and dramatic take on the classic song. However, the track was not commercially available until now. The only place where one can find it is on YouTube. 
Now, let us be honest. If you want is to watch videos, YouTube is a great place to be. However, if you wish to listen to music, it is not as ideal. It would be better to visit websites dedicated to music-streaming. When thinking of platforms like that, three names come to mind: Apple Music, Spotify, and SoundCloud. Portishead decided to release its "SOS" cover exclusively on the latter out of these three giants.
Geoff Barrow, Portishead's instrumentalist, says they decided after they heard that they switched to a fairer user-centric payment system of streaming music. He adds that they were happy to make it the only place to stream their unreleased version of ABBA's 'SOS.' Furthermore, Geoff says they are finally excited to share it with the world. Even more, they are excited that all streaming profits are going to a great cause.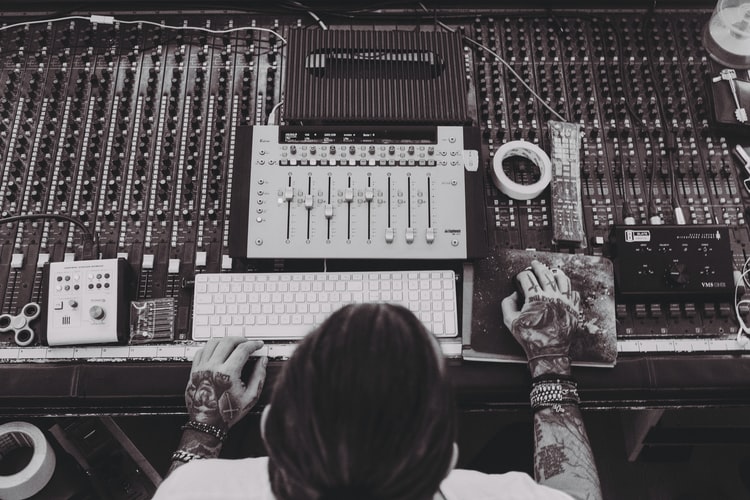 Portishead will donate all the earnings from the listens of the cover to mind, a U.K. charity focused on mental health. That is separate from the additional donations that will come from Portishead and SoundCloud.
They were able to do this because of SoundCloud's new fan-powered royalty system.
Michael Pelczynski, Head of Content & Rightsholder Strategy at SoundCloud, made a statement regarding this. He says, "Portishead's timeless sound has inspired countless artists and given rise to many emerging genres on SoundCloud." Therefore, they feel honored the band chose SoundCloud as the first place to exclusively release their cover of the iconic song.
Fan-Powered Royalties
So how do the fan-powered royalties work? And why is this shift a big deal?
Well, for starters, it is something music artists have been asking music streaming platforms for a while now. To be exact, there have been discussions about it in the industry since the streaming era began in the 2010s.
SoundCloud plays royalties from each listener's subscription or advertising revenue are distributed among the artists they actually listen to. In other words, the money of the fans goes directly to their favorite artists. 
Via the payout model that the fan-powered royalties replaced, the money is pooled instead. Then, the cash pool is divided among all monetizing artists based on their share of total streams. Mega-stars like Arianna Grande and Drake are the ones who benefit most from this. You can say that aside from their songs, they earn extra cash from the hard work of independent artists. 
Crowd-Sourced SoundCloud Exclusives
In March, Merck Mercuriadis, CEO of Hipgnosis Songs Fund, told Rolling Stone how unfair this system is. He said indie artists now are losing out to artists that the record companies are giving a high promotional profile. The latter is not actually getting the level of spins that the hype makes you think they are getting.
Thanks to SoundCloud's industry-first payout model available to monetizing independent artists, the music scene is about to change. SoundCloud is now the only platform where the artist-to-fan connection is directly rewarded. Its new business model offers a more equitable and transparent option for emerging and independent artists to earn money. They essentially get what is rightfully theirs.
With that said, it is clear why Portishead is advocating for this payout model. It is how things should have been since the beginning.
SoundCloud's Other Efforts To Help Indie Artists
Shifting to fan-powered royalties may have been SoundCloud's most significant move to aid the growth of indie artists. But, it is not the only move the platform made. As much as possible, SoundCloud tries to help aspiring music artists reach their dreams. So, it has a handful of programs that help accomplish that mission.
Aside from providing a space where talents can upload their work, SoundCloud helps make them visible. It has distribution services in Premier and Reposts that deliver music to stores on different platforms worldwide. Furthermore, it has a monthly blog series called Repost Rewind. In these blogs, Soundcloud plays back the tracks that stand out and give deserving artists their shine.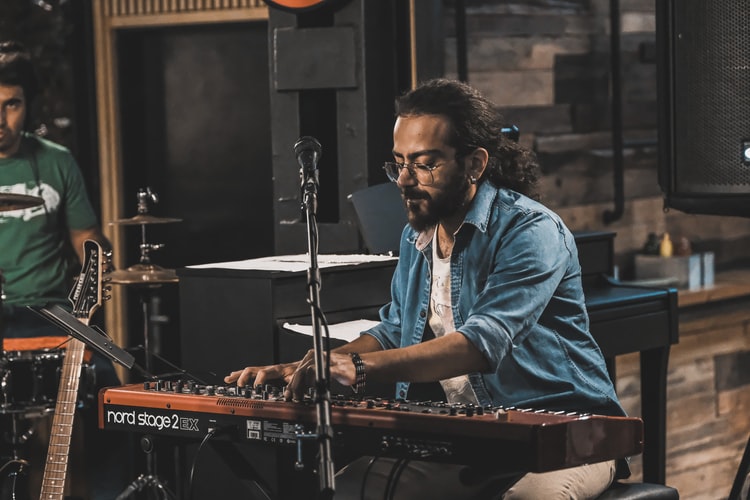 Conclusion
Aside from those, there is "First on SoundCloud." This program is designed to amplify artists breaking on the platform. The "First on SoundCloud" 2021 lineup recently starred on SoundCloud's weekly live conversations on Clubhouse as part of this accelerator program. It helped them introduce their artistic identities to their fans. 
Besides those, SoundCloud has also secured A&R Partnerships. These will help hook indie artists to record labels, bringing them one step closer to their dreams.
With these programs, it is crystal clear that SoundCloud is determined to do what it said it would do. The platform helps indie artists to grow and, consequently, the music industry to evolve. As things are, the next Arianna Grande and Portishead may emerge from SoundCloud.
Date: October 8, 2021 / Categories: Getting Discovered, SoundCloud Plays, / Author: Joy P