Building a massive following on SoundCloud costs time, effort and creativity. However, not everyone has the time or resources to build a massive following – especially when you're in a hurry to promote your music and gain recognition in the music industry.
There are several ways to gain SoundCloud followers:
– Organic promotions
– SoundCloud advertising
– Third-party promotions
– Buying followers
The cost of acquiring SoundCloud followers varies extensively depending on the method you use. Similarly, the ROI of your followers will also vary.
So how much will SoundCloud followers cost with each of these strategies?
Organic promotions
This is a slow and steady way to get more SoundCloud followers, with little or no money.
Promoting your SoundCloud account organically may take a lot of time, and you'll need to use practical strategies to get more followers. You need to do all the right things to make yourself look attractive and promote yourself:
– Make sure your profile picture has an eye-catching avatar
– Upload high-quality music
– Use appropriate tags
– Respond to the comments
– Offer your tracks for a remix, and upload the DJ remixes
– Build a network of friends and connections by following other users, and commenting on their tracks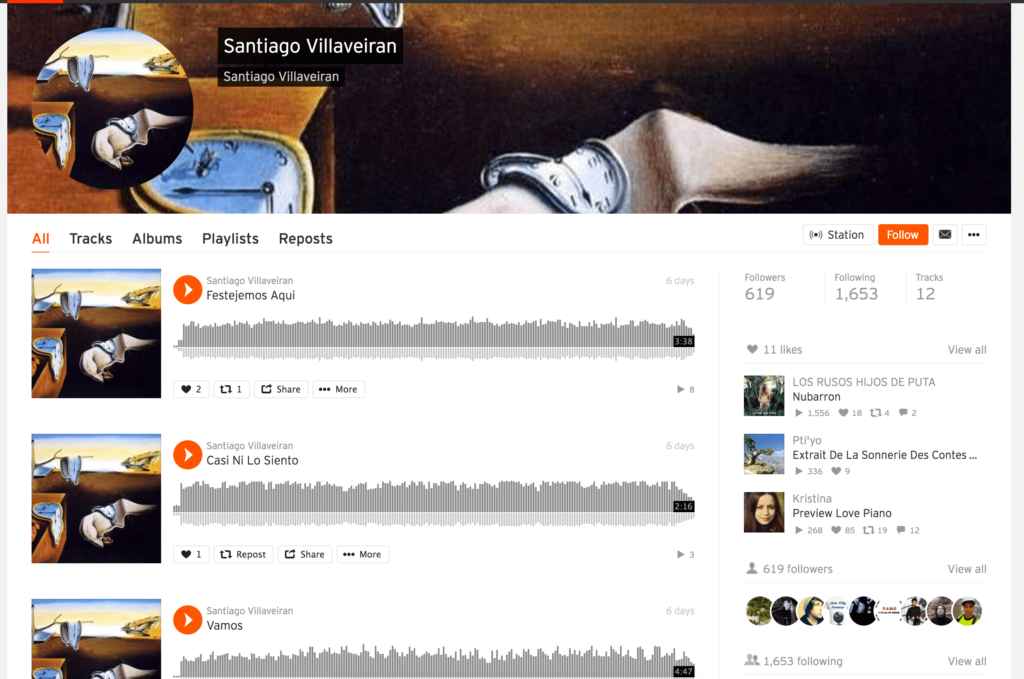 The core of SoundCloud success, including building a massive following, is by uploading and sharing interesting tracks while interacting with other users. This method is relatively cheap and sustainable, but it may take a long time before you can achieve your goals.
SoundCloud Advertising
SoundCloud introduced advertising for musicians to reach a wider audience and promote their tracks. Get a paid account on SoundCloud, and put your money where your music is.
With SoundCloud paid plans you can get more out of your account, especially if you want to stand out from the crowd. With a SoundCloud pro account, for example, you can spotlight specific playlists and tracks on your profile to make your best work more visible.
Third-party Promotions
Third-party promotions are another effective strategy for gaining more SoundCloud followers. You can combine several offline and online advertising methods to yield faster results.
You can get more SoundCloud followers through third-party channels like:
– Promoting your tracks on social media sites, blogs, and websites.
– Sharing with friends and family
– Partnering with other brands to help you advertise or promote.
– Running TV or radio ads (more expensive)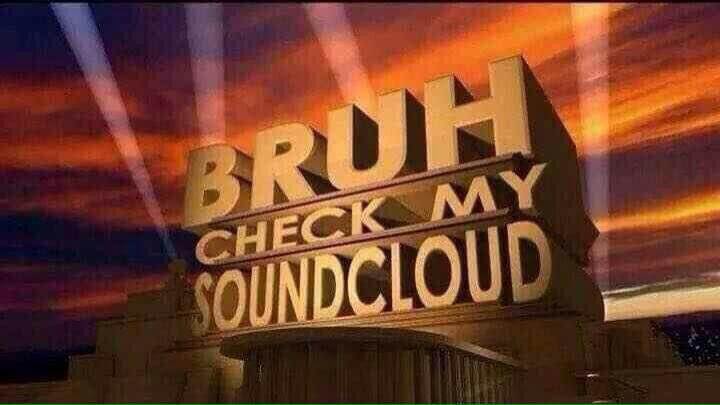 Social media channels have many internal promotion strategies and strong built-in targeting abilities, and they're a great, pre-made platform you can use to get the word out about your music.
You can use paid social ads on a variety of platforms to promote your SoundCloud tracks:
The cost of sponsored ads varies, depending on the platform and the campaign. Small businesses can easily spend from $200 to $3000 per month for sponsored ads on Facebook, Twitter, Instagram and YouTube.
However, you can often get some reasonable traction, and ultimately a measurable ROI, with third-party marketing campaigns like these.
Buying SoundCloud Followers
Buying SoundCloud followers is one of the fastest and easiest methods of acquiring followers, helping you gain more exposure and potentially get the attention of big record labels.
Some SoundCloud followers are more valuable than others, however. Low quality followers simply show up, boosting your overall numbers but not actually engaging with your content. High quality followers, who are much more valuable, will do more than just add to your numbers – they will also comment, share, and engage with you in other ways.
They also have filled-in profiles, with signs of engagement and real activity: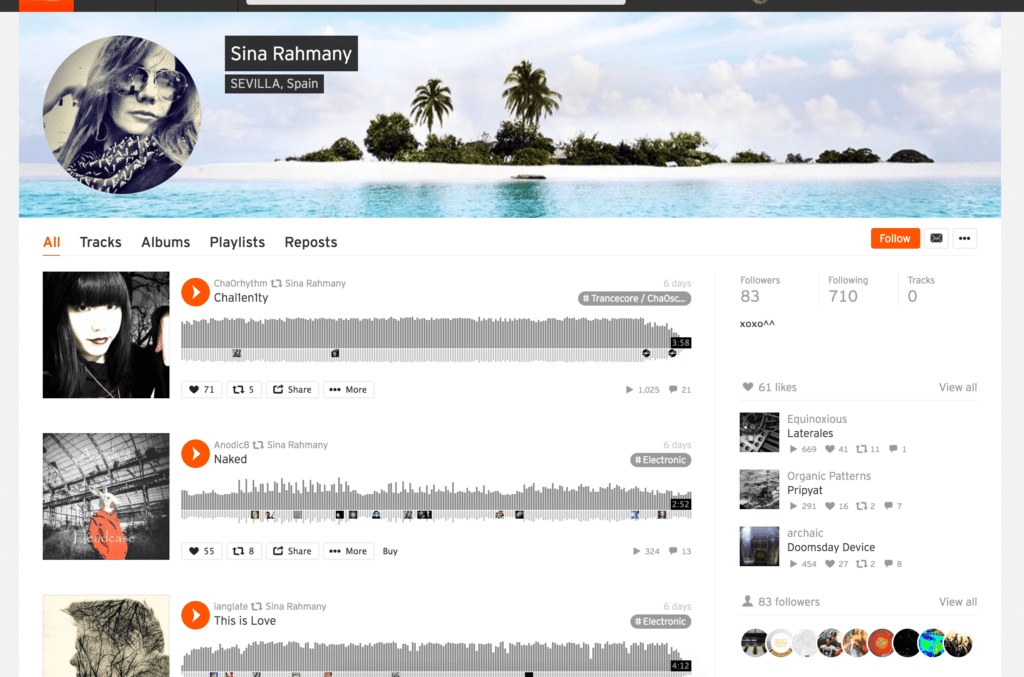 If you're going to buy followers, be sure to choose trusted providers who offer high-quality followers. Prices vary quite a bit – cheap, low quality followers can cost as little as $12 for 5,000 followers. Higher quality followers can cost around $75 per 1,000 followers.
Market Your Music!
You can't get a massive following without putting in the effort it takes to build a community. However, you can fast-track the process by using the methods described above – advertising through SoundCloud or third-party services, or buying followers directly.
Your investment may cost as little as $10, but if you're a big spender it could reach as high as $15,000, depending on your approach. Buying followers (using a trusted provider) will generally be cheaper, easier, and faster than promoting or marketing yourself with mixed methods.
Which strategy is right for you?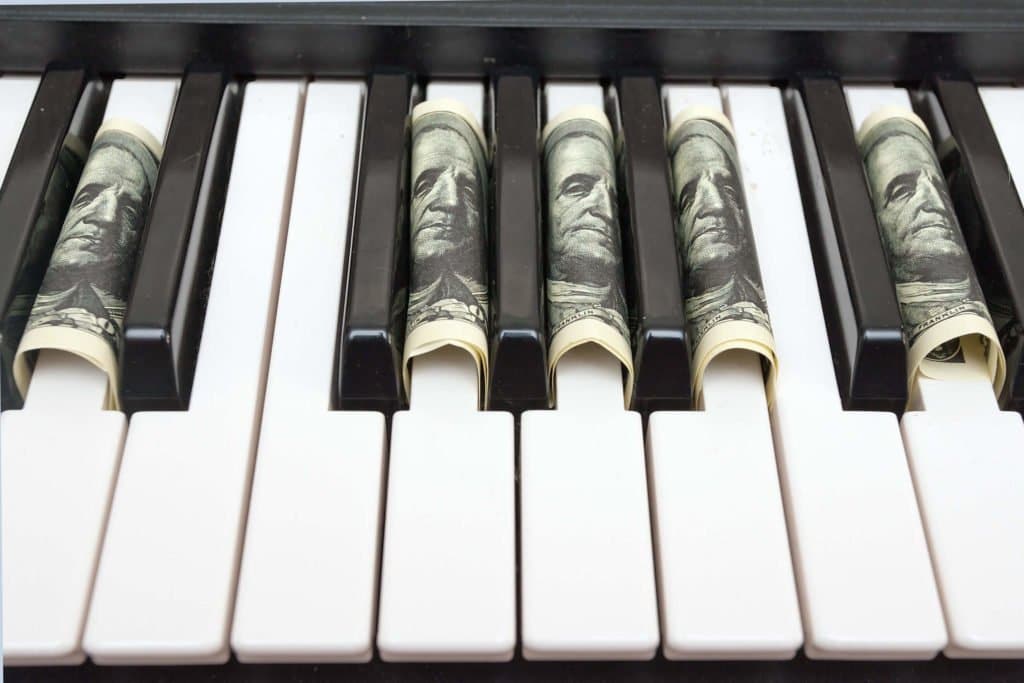 Date: December 2, 2016 / Categories: Getting Discovered, Marketing, SoundCloud Plays, / Author: Rich Drees